Air travel remains the primary mode of transportation for wanderlusters to various international destinations. Based on the Global Traveller Survey by the Airports Council International (ACI) involving 4,125 respondents across 30 countries, 86% of respondents plan to travel by air in 2023, the highest intention to travel score since the beginning of the pandemic. Whether you are a leisure or corporate traveller, global airline alliances impact how you travel in terms of travel costs, route network, and more for a seamless travel experience.
The three major airline alliances in the world today are Star Alliance, Oneworld, and Skyteam. So, what makes these major players great, and how do they benefit the average traveller like us? Read on to find out!
Airline Alliances: Meaning
Airline alliances involve partnership agreements between airline carriers to cooperate and share resources to stay competitive in the aviation industry. By mutually agreeing to comply with commercial policies on scheduled flights, each airline carrier provides travellers with high security and services and extensive and more convenient air routes to various international destinations. Despite pooled resources, each airline within an airline alliance is financially independent and still retains its separate brand identity.
It is also common for members of airline alliances to enter into other types of partnerships, like a codesharing agreement or joint venture agreement with independent airline carriers or members of different airline alliances. For example, Malaysia Airlines, a member of the Oneworld alliance, also has a strategic partnership with Emirates for Skyward Miles that enables members of the programme to earn and redeem Skyward Miles on flights with Malaysia Airlines.
Airline Alliances Benefits
1. Wider choice of flights and destinations
Members of airline alliances get to expand their network worldwide without incurring the additional cost of purchasing new aircraft. For travellers, this means seamless air travel to popular international destinations. For example, the codesharing agreement between Malaysia Airlines and British Airways, both members of the Uniworld alliance, simplifies ticketing for flights between Kuala Lumpur and several major cities in the United Kingdom, like London to Aberdeen, Belfast, Edinburgh, Glasgow, Manchester, and Newcastle on board British Airways.
Similarly, British Airways passengers can book Malaysia Airlines flights to 14 destinations, including Langkawi, Penang, and Bintulu, and nine cities in Australia, Cambodia, Indonesia, New Zealand, and Vietnam.
2. Lower air travel costs
The fundamental purpose of airline alliances is to share resources and services like lounges, terminal space, ground handling services, and marketing initiatives that reduce the overall operational costs of airline carriers within an alliance. Ultimately, travellers enjoy lower flight expenses and consistent air travel services.
3. Multiple air travel privileges and benefits
Through scheduled transfer flights, members of airline alliances reduce the delay of transfer flights crucial to passengers like corporate travellers and even make arrangements for baggage transfer, booking other connecting flights for passengers, or provide assistance to make alternative arrangements like booking accommodation in case of flight delays or other travel arrangements in case of cancellations or emergencies.
One of the significant privileges for regular air travellers on board airline alliances is the opportunity to earn and redeem miles points and lower flight ticket costs to multiple travel destinations across member airlines. For example, regular flyers like Malaysia Airlines Enrich loyalty programme members or British Airways Executive Club members gain enhanced frequent flyer benefits like miles points and greater access to international destinations across its Oneworld alliance networks.
The Big Three in Global Airline Alliances
According to global travel data providers, OAG, Star Alliance, Oneworld, and Skyteam account for 43% of the total seating capacity in the air travel industry. Let's take a closer look at the characteristics of each alliance and its distinctive advantages.
#1 Star Alliance: "The Way The Earth Connects"
Founded in 1997 by five founding airline carriers –  Lufthansa, Air Canada, Thai Airways, SAS, and United Airlines, Star Alliance has grown from strength to strength to become the world's first and largest airline alliance. Star Alliance comprises 26 member airlines, with the world's leading airline carriers expanding its global network across 195 countries in over 1,200 airports.
With management companies based in Frankfurt, Germany, and Singapore, Star Alliance coordinates air travel services through its digital platform, the Star Alliance Developer Portal, including airport co-location, digital infrastructure, frequent flyer integration, and joint business lounge projects, for a seamless travel experience.
For its continuous efforts and commitment to set the benchmark as the most digitally advanced airline alliance, Star Alliance was named the World's Leading Airline Alliance at the World Travel Awards for three consecutive years, with its latest win in 2022.
Star Alliance: Perks for Corporate and Leisure Travellers
1. Comprehensive travel solutions for business travellers
Through its all-in-one business travel programme, Star Alliance Corporate Plus, companies, and business travellers can avoid the hassle of making different flight bookings and travel arrangements for multiple destinations through a centralised booking system.
With more than 19,000 daily departures covering 190 countries, business travellers enjoy smooth air travel worldwide. Its streamlined services, from a single contract to one contact point for customer support, provide consistent and convenient services around the clock.
Based on extensive research and reporting, The Star Alliance Corporate Plus also provides business travellers with tailor-made travel options to optimise costs and travel time based on their budget to frequent international business travel routes and regional-based business travel within Brazil, China, and Korea.
2. Enhanced digital travel solutions for leisure travellers
The Star Alliance flight booking tool allows travellers to purchase one-way and round-trip tickets to 1,200 international destinations across its global network. Meanwhile, the Round The World Booking tool helps passengers plan suitable multiple holiday travel itineraries. Get inspired for a theme holiday from existing travel itineraries, or create your own travel plan with the help of the Star Alliance team! Book a single ticket for the whole journey with a minimum of 2 stops and a maximum of 15 stopovers. The icing on the cake is the opportunity to earn or redeem Miles points for the travel routes covered through the Frequent Flyer Programme.
For travellers keen on exploring Asia, North America, and South West Pacific, the Circle Pacific booking tool makes planning and booking flights to countries with diverse cultures and histories a hassle-free experience. Passengers get to travel across 3 areas in the Pacific Ocean in a single ticket with a reasonable fare and gain 16 flight coupons.
Other tools like the tool to explore and book airport lounges across the Star Alliance network enable leisure travellers to gain the best deals and freedom to curate a memorable air travel journey.
3. Frequent flyer privileges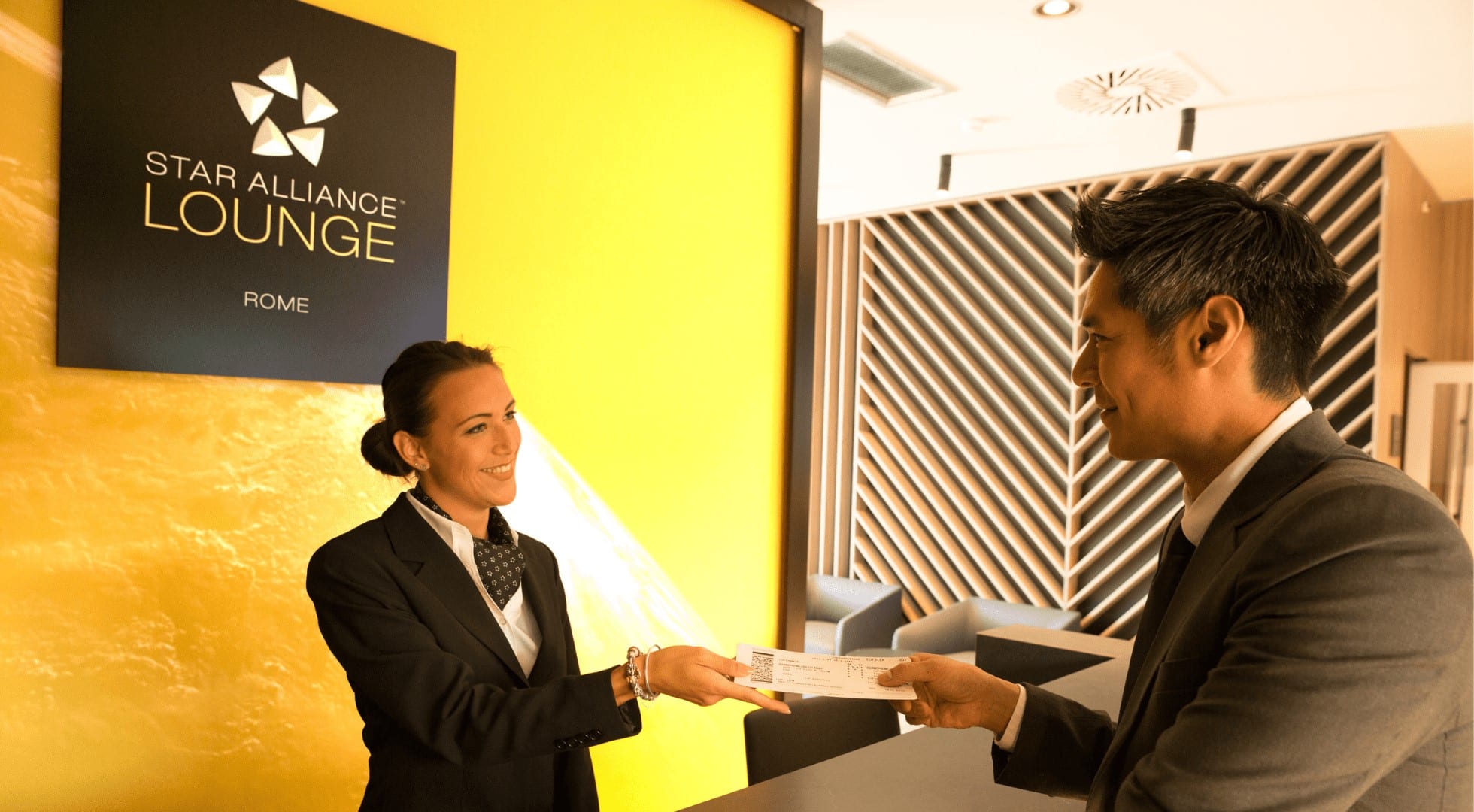 Since each member airline within the Star Alliance network runs its own loyalty programme, a passenger who joins any individual programme enjoys privileges across the network, such as earning and redeeming miles points.
Although passengers may not be able to transfer miles points under one loyalty programme to another programme under a different member airline, passengers who reach an elite status under any loyalty programme by a member airline will be rewarded by Star Alliance with a Silver or Gold Card. The Silver status offers priority reservations waitlist and priority airport standby. Meanwhile, the Gold status offers frequent flyers premier air travel benefits, including:
priority airport check-in and baggage handling;
priority boarding;
extra baggage allowance;
access to over 1000 lounges;
a free upgrade to business first class on the Heathrow Express; and
access to express airport lanes (Gold Track) at more than 150 locations globally that enable passengers to get through airport security faster.
#2 Oneworld: "the world's leading airlines working as one"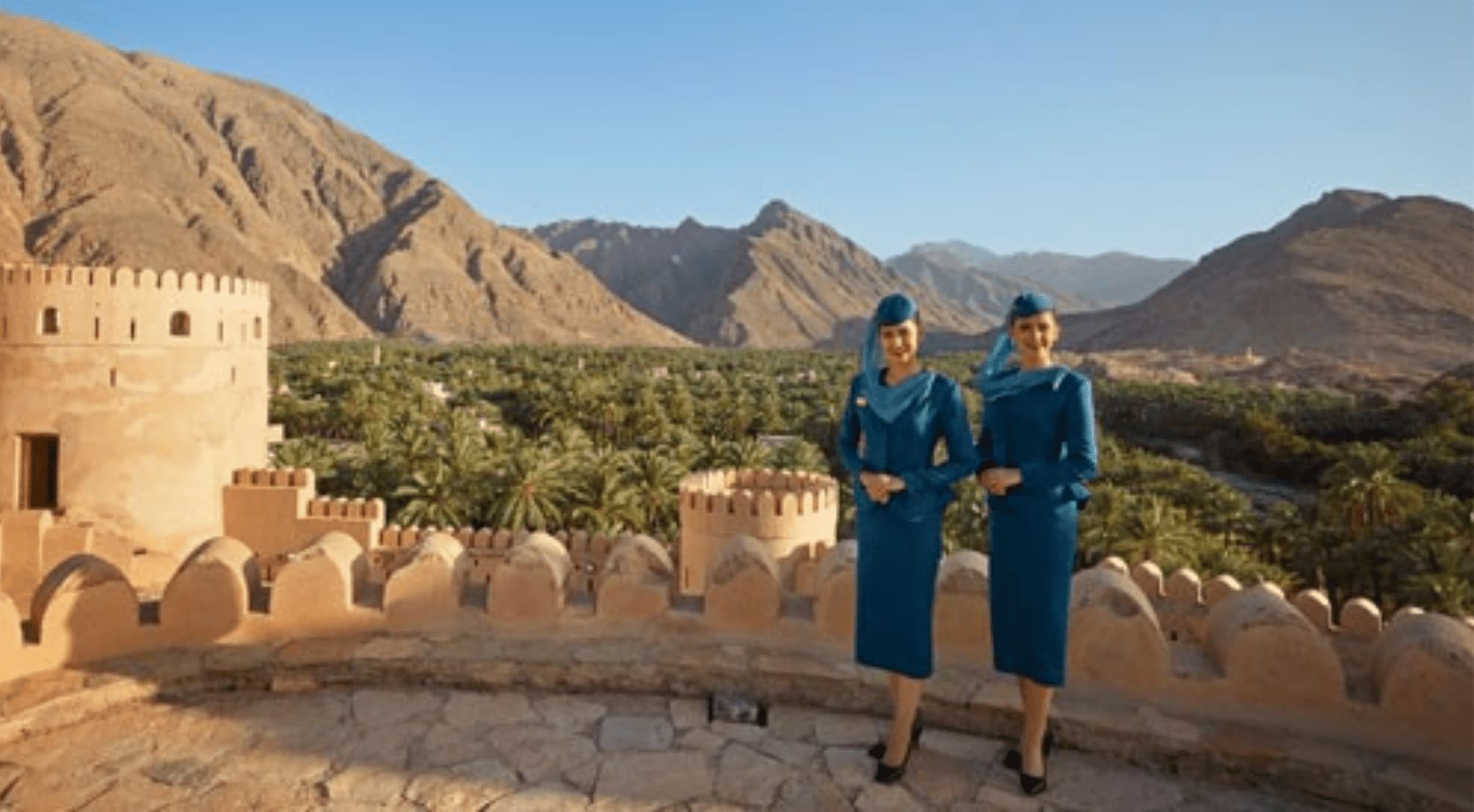 Established in 1999 and recently relocated to the southern state of Texas in the United States of America. The smallest of the Big Three airline alliances, the Oneworld alliance members comprise 13 airlines, including our national carrier, Malaysia Airlines and four of its founding airline carriers, American Airlines, British Airways, Cathay Pacific, and Qantas.
The Oneworld network spans more than 900 destinations and 170 territories. Operating over 11,000 flights daily across member airlines and committed to sustainable travel, Oneworld has gained a strong reputation among corporate travellers and was named the Best Airline Alliance by Business Traveller UK for the tenth consecutive year in 2022. In 2021, the Oneworld Alliance was also named the Best Airline Alliance for the twelfth year by Global Traveler (an American-based travel magazine that caters to regular business and luxury travellers). According to its official website, over 185 million travellers belong to Oneworld alliance loyalty programmes.
Oneworld: Perks for corporate and leisure travellers
1. Focus on corporate travel for large companies and frequent business travellers
Oneworld Alliance's Global Corporate Travel Programme offers a broad range of efficient and cost-effective corporate travel services for large corporate clients. Key benefits of the programme include airline discounts and airport lounge access to work and relax before flights or in between long-haul flights to several destinations. Business travellers also enjoy priority check-in, priority boarding, baggage handling, and centralised billings that are time-saving and convenient. Oneworld also offers subsidised airfares for large corporate events or meetings and support services.
2. Leisure travellers gain leverage through branded airfares for popular travel routes
The Round the World Airline Tickets offer subsidised fares and wide access to hundreds of destinations in 170 areas worldwide. The three types of Oneworld Round the World trips are as follows:
Explorer (a continent-based fare) that helps passengers travel from city to city and continent to continent.
Global (a distance-based fare) offers leisure travellers greater freedom to travel to multiple international destinations on board member airlines Bangkok Airways, oneworld connect partner, Fiji Airways, Jetstar Asia, and Qantas code-share flights.
Circle Pacific (inter-continental based fare for travel destinations across the Pacific). Travellers have the opportunity to choose from popular tourist destination routes like Asia (China, Cambodia, Indonesia, Hong Kong, Japan, Korea, Malaysia, Philippines, Singapore, Taiwan, Thailand, and Vietnam), Southwest Pacific (Australia and New Zealand), North America (USA and Canada); and South America. This way travellers can reduce air travel costs and reach their preferred destinations faster.
3. Online booking tool for easy and convenient purchase of flight tickets
Travellers can make customised travel plans across multiple cities or continents through the Oneworld Alliance online booking tool, which includes entry restrictions, Covid-19 alerts and requirements for countries around the globe.
4. Regular flyer and loyalty programme benefits
Like Star Alliance, the Oneworld alliance does not operate one centralised loyalty programme for all member airlines. Passengers under any member alliance loyalty programme can achieve three types of status – Ruby, Sapphire, and Emerald. The Ruby status is the first level with standard loyalty perks like priority boarding, priority on waitlists and preferred or pre-reserved seating.
Passengers with a Sapphire status can access business class lounges worldwide, priority check-in, 'Fast Track' or 'Priority Lane' access at select airports, priority baggage handling, and extra baggage allowance.
Meanwhile, the third and highest loyalty customers gain the Emerald status that offers exclusive privileges, including all the perks enjoyed by Ruby and Sapphire members on top of the choice of access to First Class, Business Class or frequent flyer lounges worldwide. Oneworld's Lounge access services also cover infants and children subject to terms and conditions.
#3 Skyteam: "Caring more about you"

As the youngest and relatively new airline alliance founded in 2000, Skyteam comprises 20 members, including four founder carriers, Aeromexico, Delta, Air France, and Korean Air. Virgin Atlantic is the latest member to join the Skyteam alliance in March 2023. According to its official website, the Skyteam network covers over 1,088 international destinations in more than 184 countries with over 342.1 million passengers annually.
Skyteam: Perks for corporate and leisure travellers
1. leading business travel programmes
SkyTeam is known for four business travel solutions – SkyTeam Global Meeting, SkyTeam Corporate Agreements, SkyTeam China Corporate Connection and SkyTeam Marine & Offshore.
Designed for time and cost-efficient corporate travel for international events and meetings, the SkyTeam Global Meeting programme offers business travellers discounts of up to 15% on regular fares with SkyTeam member airlines or low promotional fares. Business travellers can make easy and quick bookings online or through a travel agent appointed by the company. Passengers can fly to over 1088 destinations worldwide and enjoy frequent flyer miles, lounge access, and many more premium services through loyalty programmes of member airlines.
The SkyTeam Corporate Agreements reduce administrative red tape through a single agreement between the airline alliance and a company to centralise business travel management and planning with long-term partnerships through adjustments to suit the evolving travel needs of companies over time.
Meanwhile, the SkyTeam China Corporate Connection offers tailor-made business travel solutions for China-based companies with the flexibility to choose from 3 to 12 member airlines and cost-effective business travel fares.
Catered to serve employees in marine and offshore energy industries, the SkyTeam Marine & Offshore programme enables the movement of staff from or to ships, offshore drilling sites, and energy farms with significant savings compared to regular airfares. SkyTeam member airlines are also represented by International Airline Services, the industry leader in marine and offshore travel, as the single point of contact for efficient customer support.
2. Frequent flyer programme benefits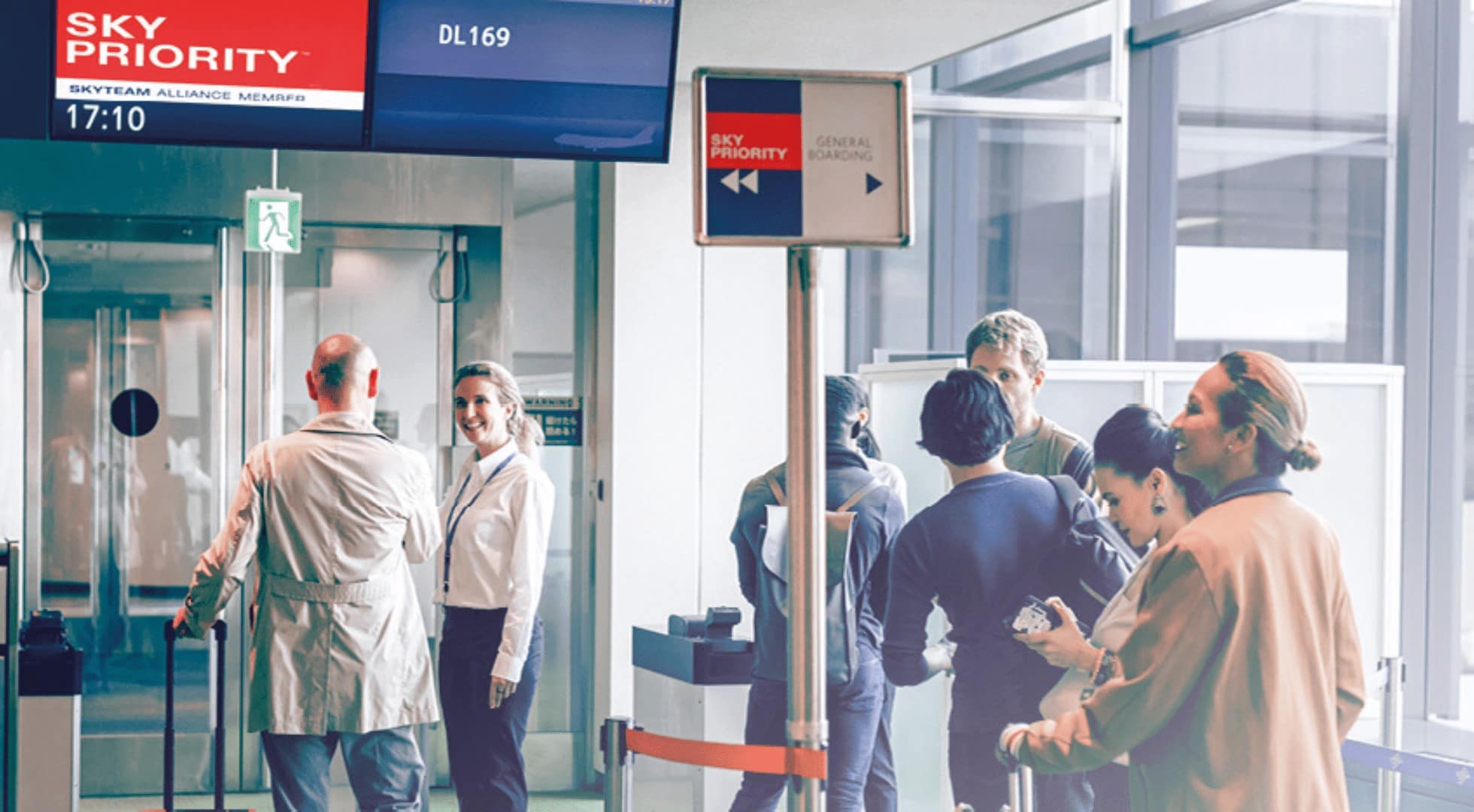 Similar to Star Alliance and Oneworld, SkyTeam offers grants elite status to regular travellers under any loyalty programme of member airlines. SkyTeam has two types of loyalty statuses for frequent flyers – Elite and Elite Plus. With the Elite status passengers benefit from priority reservation waitlist and seating, priority check-in, priority boarding, and extra baggage allowance.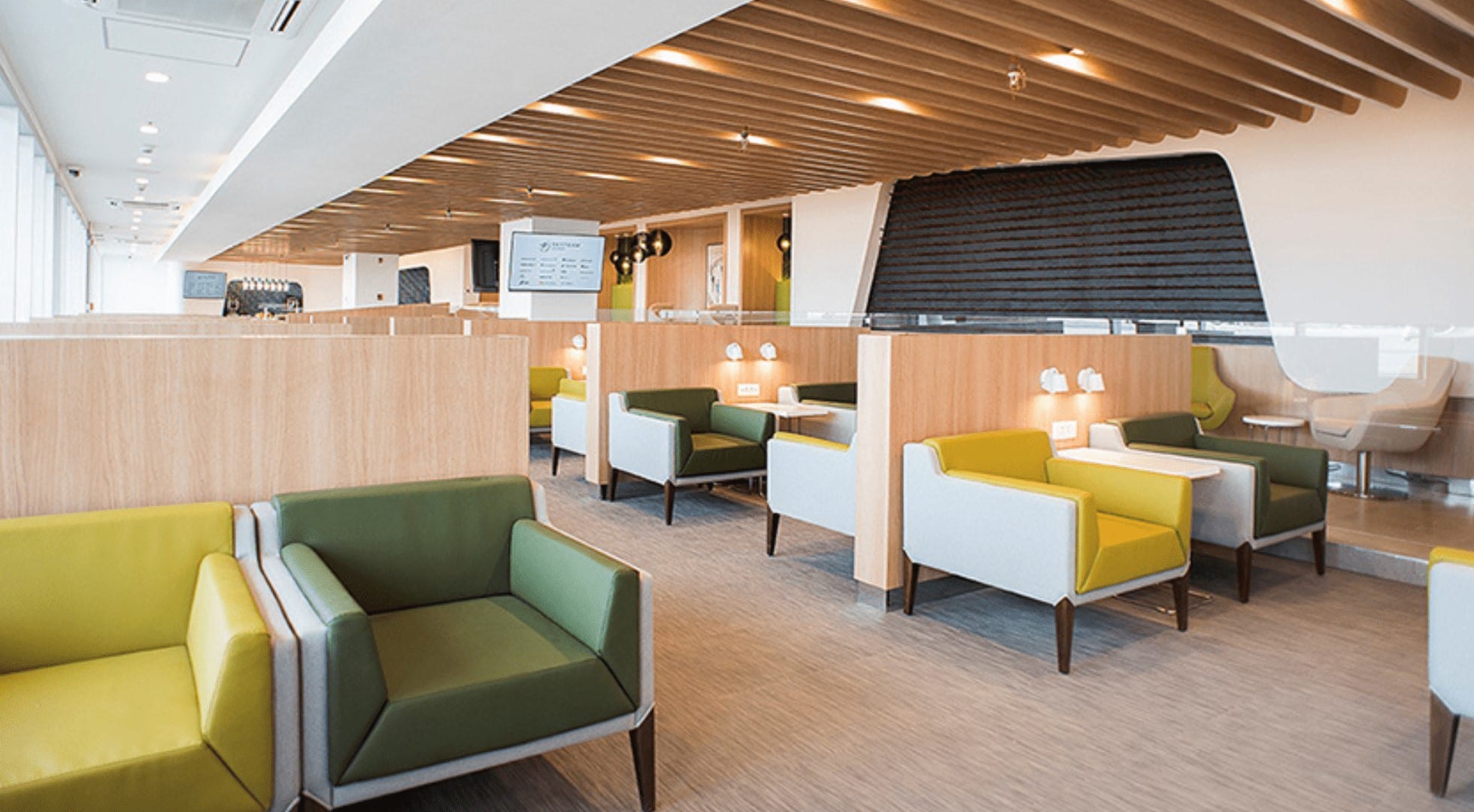 As an Elite Plus member, passengers gain additional privileges like guaranteed full access to lounges worldwide, no matter the class of travel, priority baggage handling, priority immigration and security lanes, and SkyPriority, a special airport services programme for a more efficient and smooth travel experience. The alliance also has digital tools like the SkyPriority Finder to look up airport services and Lounge Finder to explore and book premier lounges with expansive spaces, unique décor, panoramic views of the runway and exclusive amenities like premium food and snacks and well-stocked bars.
Recent developments
Not all carriers, even leading ones, can easily become a member of an airline alliance due to high aviation safety and security standards. Further, membership in an airline alliance is temporary and greatly influenced by the political and economic climate worldwide. For example, on 19 April 2022, Oneworld announced the temporary suspension of Russia's S7 airline due to international sanctions on Russia following the invasion of Ukraine. Similarly, on 28 April 2022, Skyteam implemented similar measures on Aeroflot, Russia's national carrier.
Overall, airline alliances are crucial in times of global crisis. Due to flight suspensions and travel restrictions during the initial months of the COVID-19 pandemic, many airlines found it challenging to fly to specific destinations or routes. They connected with other airline alliance members to help passengers reach their destinations safely.
Under the Oneworld alliance, Qatar Airways operated flights to the United States when some gateways were down. However, the airline counted on its partnership with American Airlines to connect passengers to many other destinations nationwide.
The bottom line is even if you are not a loyalty member, airline alliances help travellers with low fares while earning miles points and gaining air travel perks. Through partnerships between travel credit card companies and members of an airline alliance, passengers can convert their expenses for accommodation, dining, and shopping at partner establishments into air miles for future travel.
Fly high for business or leisure with global airline alliances! Let us help
REACH OUT TO US AT +603 2303 9100 OR
[email protected]
You may also be interested in:
Situs Bandar Togel Online Terpercaya bisa anda akses langsung di Togelcc Prediksi, TOTOCC adalah situs bandar togel dengan pasaran togel terlengkap. Anda bisa bermain langsung dan melihat hasil langsung dari togel hari ini hanya di TOTOCC.COM