Planning your wine destinations for the year could be easier than you think, especially when you are pretty new at wine travel. Countries like France, Spain, Italy, Portugal, Brazil, Chile and Argentina are the primary ones you can target, followed by smaller ones, which we have curated for you in this wine travel destinations 2023 article.
It's almost impossible to travel without thinking of the best restaurant and bar that serves some good wine. Relaxing on your vacation with some high-quality wine is a must-do especially if you're a wine oenophile. Better yet, go on a wine trip instead to some of the world's finest wine destinations. Most of the wineries around Europe and South America are open to visitors and wine enthusiasts.
Whether you're a newcomer or an experienced oenophile, these wineries have plenty of tour packages such as introductory classes and wine-tasting courses. To get you started, we've put together some of the world's best wineries to help you kickstart your wine destinations 2023 travel.
Bordeaux, France
Bordeaux is widely known as the wine capital city of the world, not just in France or Europe. This charming French city is also a UNESCO World Heritage Site, filled with historical sites if you're aiming to get away from the hustle and bustle of big cities like Paris.
Wineries aside, you should definitely visit Rue Sainte Catherine, where the longest shopping street in Europe is located at. You can find all sorts of mid to high-fashion brands, wine shops and local French products on this street. If you're more into the history of the country, then you should head to the La Cité du Vin museum.
There are plenty of wineries – or also called châteaux by the locals – on the outskirts of Bordeaux. Due to the big space needed, most of these wine production companies are located there. Moreover, these lands occupy about 80% of red grape varieties, with Merlot and Cabernet Sauvignon taking the lead. At these locations, you will experience a more laid-back setting, very few people around the towns, and drink wine all day long.
La Rioja, Spain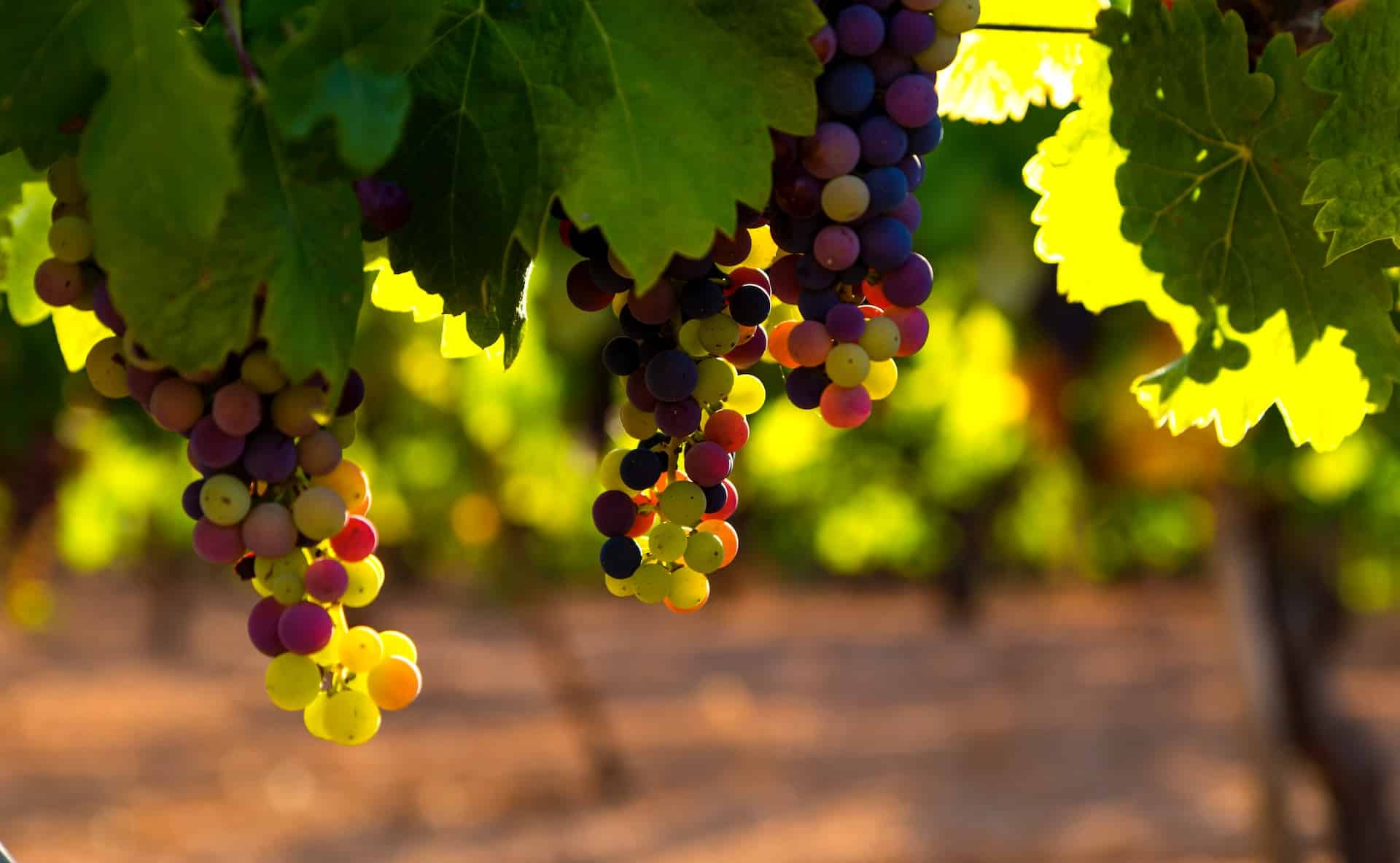 This Spanish town is the home to high-quality wines you see on glass shelves at supermarkets like Marqués de Murrieta, Viña Tondonia and Marqués de Riscal. It's situated in the north of the Iberian Peninsula, where all you'll see is greens, mountains and clear blue lakes, a perfect getaway for wine connoisseurs. La Rioja is separated into three different areas with different terroirs – Rioja Alta, Rioja Alavesa, and Rioja Oriental.
Rioja Alta produces more elaborate and elegant wines like the Gran Reserva. Both Rioja Alavesa and Rioja Oriental mass produce wines with less ageing potential, hence more affordable for the mass market.
The three areas aside, Elciego is also a popular destination in Rioja for wine tourism. It's where the Marqués de Riscal is produced and plenty of tourists and oenophiles travel to Elciego for this reason. Also, the lavish Marqués de Riscal Hotel – sometimes known as the Marqués de Riscal Vineyard Hotel – built by architect Frank Gehry is also situated at Elciego. Travellers can stay at the hotel during their wine travel as it's very convenient.
The Spanish are very proud of their wine destinations, hence the tours and hotels at wineries generate more income through tourism. There are plenty of wine hotels that serve exquisite labels around the whole country that you can visit.
Another popular wine destination you can visit is the popular Ribera del Duero which sits on the banks of the Douro River in Castilla y León. Catalonia, up north, is where you can find the famous sparkling wine brand, Cava. Catalonia is also the wine region that houses Priorat, Costers del Segre, Montsant, and Penedès – wine locations that are under the Designations of Origin in Spain. Another wine location, Galicia, is internationally recognized for Rías Baixas and Albariño wineries.
While you're on your wine trip, you should also visit Sajazarra, a beautiful Spanish town with breathtaking scenery. Besides, you can always choose to stay at one of these wine hotels in La Rioja: Hotel Marqués de Riscal, Hotel Finca de Los Arandinos and Hospederia de Los Parajes.
Mosel, Germany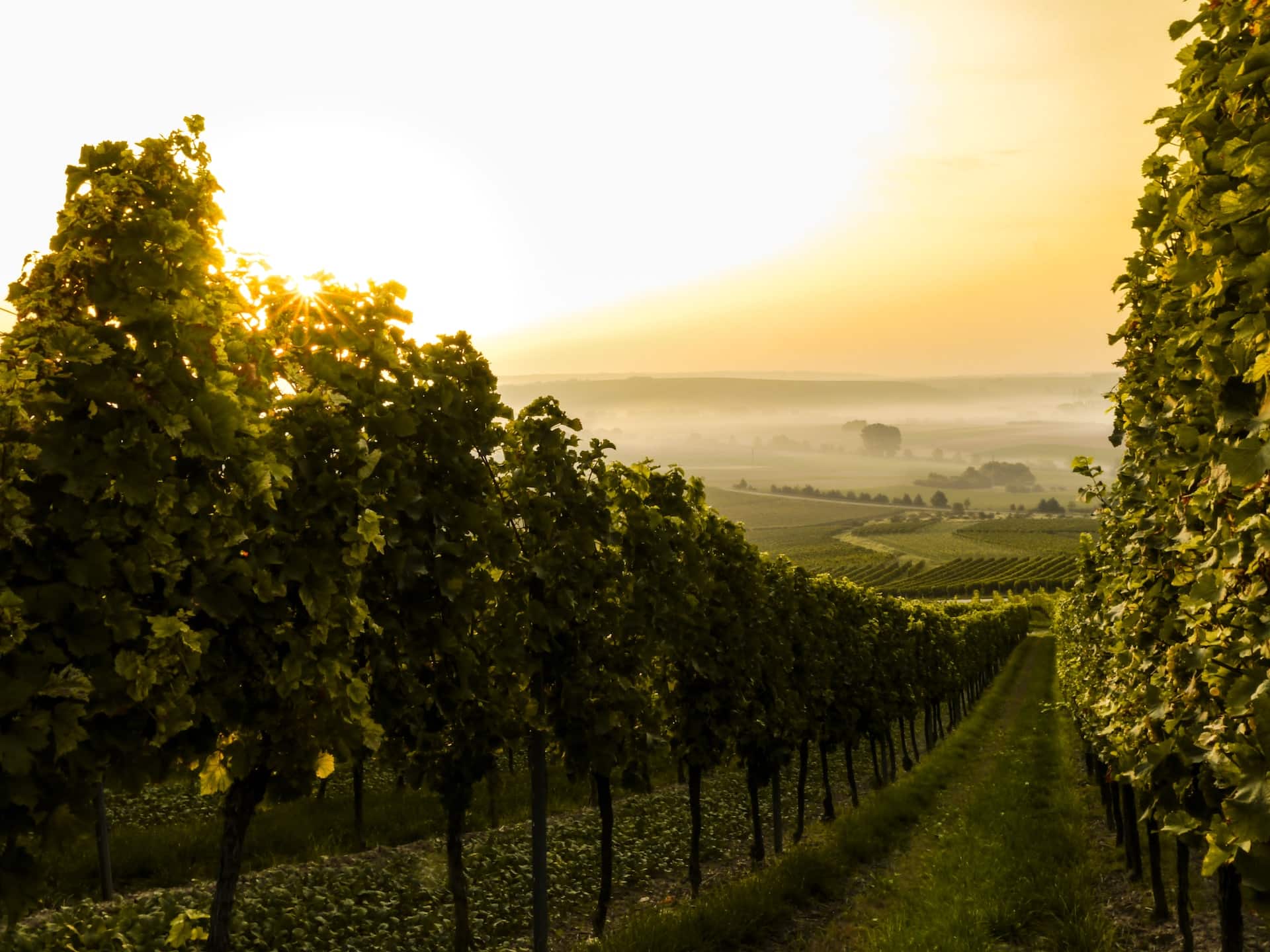 The world's steepest vineyards are located in the Mosel Valley in Germany, angling at 65 degrees. It's not advisable for the faint-hearted. These vineyards are situated by a winding river that starts in France, which also helps from the border with Germany and Luxembourg. However, wine lovers might want to focus all their attention on Trier and Koblenz. These oldest German wine regions have been producing the world's finest Riesling. 
Wine aside, travellers can also feed their socials with unbelievably picturesque villages and greeneries.
Tuscany, Italy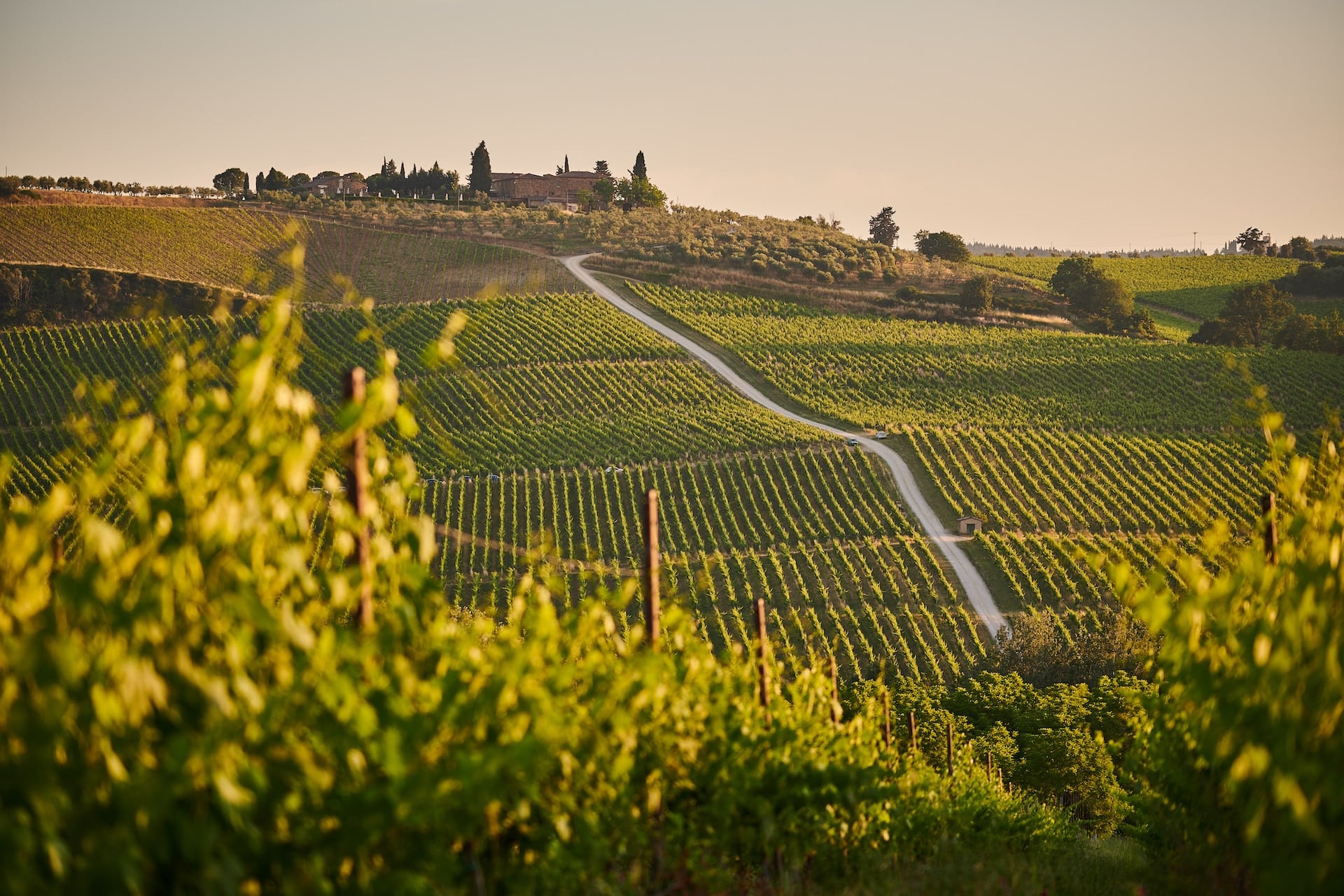 The Italians are incredible with their food and wine pairing, be it drinking the wine on its own or using them in the cooking. Most of these precious Italian wine comes from Tuscany, like Brunello di Montalcino, Chianti, and Vino Nobile di Montepulciano. The Sangiovese grape variant is the base used for most of the production.
Tuscany is situated in the central part of Italy, with Florence as its capital and most important city. The entire city is pieced together with vine-covered hills, medieval buildings, winding roads, as well as the many artworks by Dante Alighieri, Leonardo da Vinci, and Michelangelo.
Travellers can also explore Tuscany's beautiful landscapes, including the rolling hills of Val d'Orcia and the stunning coastline of Maremma. The region also boasts several historical sites, including the Leaning Tower of Pisa, the medieval town of Siena, and the Renaissance city of Florence, which is home to many famous museums and galleries, including the Uffizi Gallery and the Accademia Gallery.
Piedmont, Italy
The Nebbiolo grape variant can be found at Piedmont, and it makes wine so great that it forms a rivalry with Tuscany wineries. Piedmont produces about 300 million litres of wine, with Barolo as the most popular one. Barolo is dubbed the King of wines by the Italians, while the elegance of Barbaresco comes close behind. These two brands use the same grapes, Nebbiolo, but the notes differ, due to the soil difference and production methods.
Drinking wine aside, the Piedmontese cuisine is heavily influenced by the French, but most of their cooking is defined by the wines they used. Also, Langhe, located in the Cuneo province, is known for its high-quality wines that most local chefs use for their cuisines.
As part of your wine destination 2023, you should try different Piedmontese dishes during your wine trip. Try cuisines with white truffles from Alba and other scrumptious local dishes that the chefs would recommend.
Piedmont is also famous for its hazelnuts, which are the base for Nutella, the world-renowned chocolate spread. Additionally, Piedmont is home to the Slow Food movement, which was established to promote traditional cooking and local food production. Travellers can visit the Slow Food headquarters in Bra, which is about an hour's drive from the city of Turin. The region also boasts stunning landscapes and beautiful towns, such as the picturesque town of Barolo, where travellers can visit wineries and enjoy the breathtaking views of the surrounding vineyards.
Alto Adige, Italy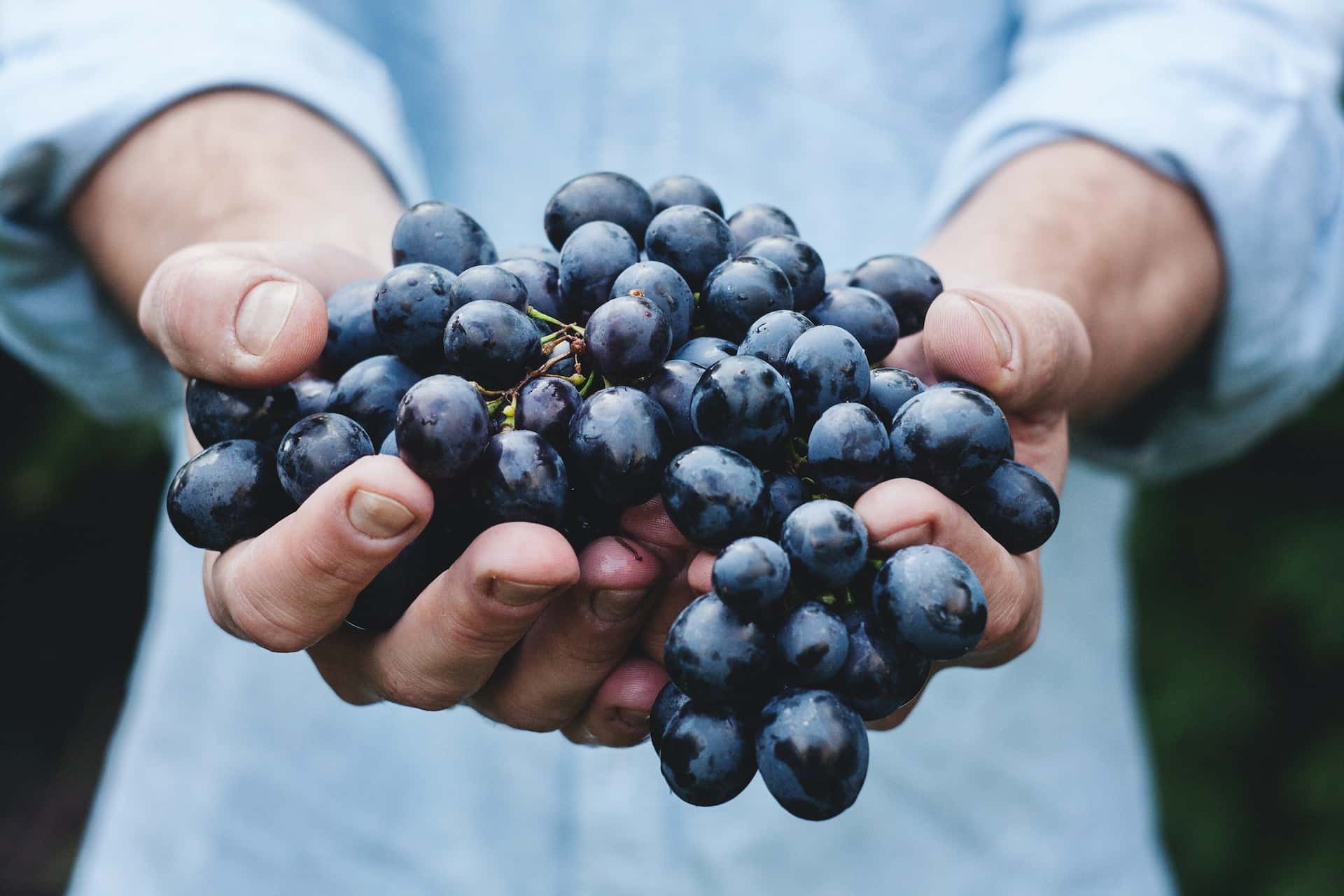 Many people have not heard of Alto Adige but it's one of Italy's and the world's most breathtaking wine regions. It's located deep inside the Italian Alps, right at the border that separates Austria and Switzerland. If visiting Alto Adige is a part of your wine travel destination 2023, then you should start with its capital city, Bolzano.
Alto Adige is also known for its rich history and culture, which is a blend of Italian and Austrian influences. Visitors can explore medieval castles, museums, and churches that reflect this unique mix. The cuisine in Alto Adige is also a fusion of these two cultures, with dishes like speck, dumplings, and strudel being popular choices.
One of the best ways to experience Alto Adige is through a wine tour, where you can visit local wineries, taste the wine, and learn about the history and culture of the region. Some popular wineries in Alto Adige include Cantina Terlano, Franz Haas, and Elena Walch.
During your wine trip to Alto Adige, you can also visit other nearby wine regions such as Trentino and Veneto. These regions are known for their excellent sparkling wines, such as Prosecco and Trentodoc, which are perfect for pairing with the local cuisine.
This city grows plenty of grape varieties such as Schiava and Lagrein that bottle amazing wine. These grapes are also imported by the Germans and French to make their wine connotations.
Santorini, Greece
Santorini is more than just clear blue seas and five-star hotels. It is also home to amazing wine production. The city is often showered with strong winds and heat from the sun, hence wineries use a special procedure called Kouloura – where they create nest-like baskets with plants to protect the grapes. This procedure somehow created amazing white wines in the region. Grapes such as Assyrtiko and Moschofilero are grown in Santorini and they are used to make white wines. As for its red counterpart, Agiorgitiko and Xinomavro grapes are used in the production.
Santorini – one of the over 6,000 islands in Greece – is soaked in the paradisiacal Aegean Sea. It's the one with the whitewashed houses with blue roofs that you see on postcards. When in Santorini for your wine travel, head over to the Santo Winery. It comes with a restaurant equipped with a breathtaking view.
Apart from Santo Winery, you can also visit other notable wineries in Santorini such as Domaine Sigalas and Venetsanos Winery. The wineries offer guided tours and wine tastings for visitors, allowing them to learn about the history and unique winemaking techniques of the region.
Additionally, Santorini is known for its delicious cuisine, which includes fresh seafood, traditional Greek dishes, and local specialties such as tomato fritters and white eggplants. Be sure to try the local dishes and pair them with a glass of Santorini wine for an authentic culinary experience.
Douro Valley, Portugal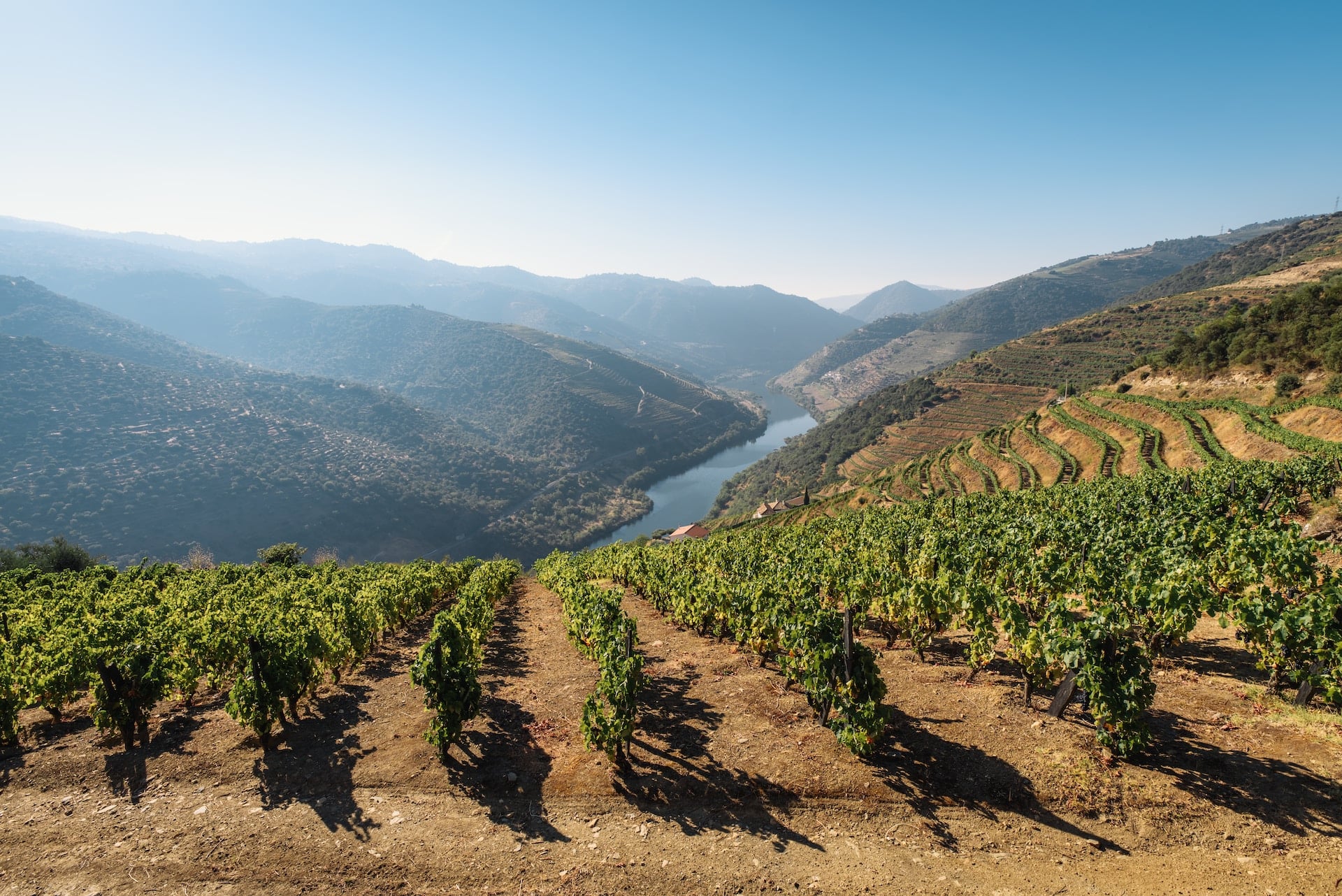 Douro Valley in Portugal has unique valleys cut by the Douro River, and that is also the oldest wine region in the world. It was formed back in 1756 and Douro Valley is divided into three sub-regions: Baixo Corgo, Cima Corgo and Douro Superior. 
Baixo Corgo is the smallest area but with high vineyard density and a great diversity of wines. Cima Corgo is the main producer of the famous Port wine and wines with ageing potential. Douro Superior is rich in native grape varieties and stands out in Vintage Port wines' production.
When you're on a wine trip, be sure to visit Peso da Régua, Pinhão and Lamego where there are plenty of wineries you can go to. Douro has many wine hotels with unique packages and offers. You can also visit The Wine House Hotel at Quinta da Pacheca. The rooms are beautifully decorated with wine barrels and the sorts.
Last but not least, if you're a fan of Port wine, then you should visit cellars like Vila Nova de Gaia. Also, stay in Porto for a few days if you're going for a wine-tasting experience.
Douro Valley is indeed a paradise for wine lovers. The landscape is a stunning view of terraced vineyards that follow the curves of the river. Aside from wine, the region is also known for its gastronomy, especially the local sausages and the roasted lamb. Don't forget to try the famous Francesinha, a Portuguese sandwich made with several types of meat, covered with cheese and a hot tomato and beer sauce.
Alentejo, Portugal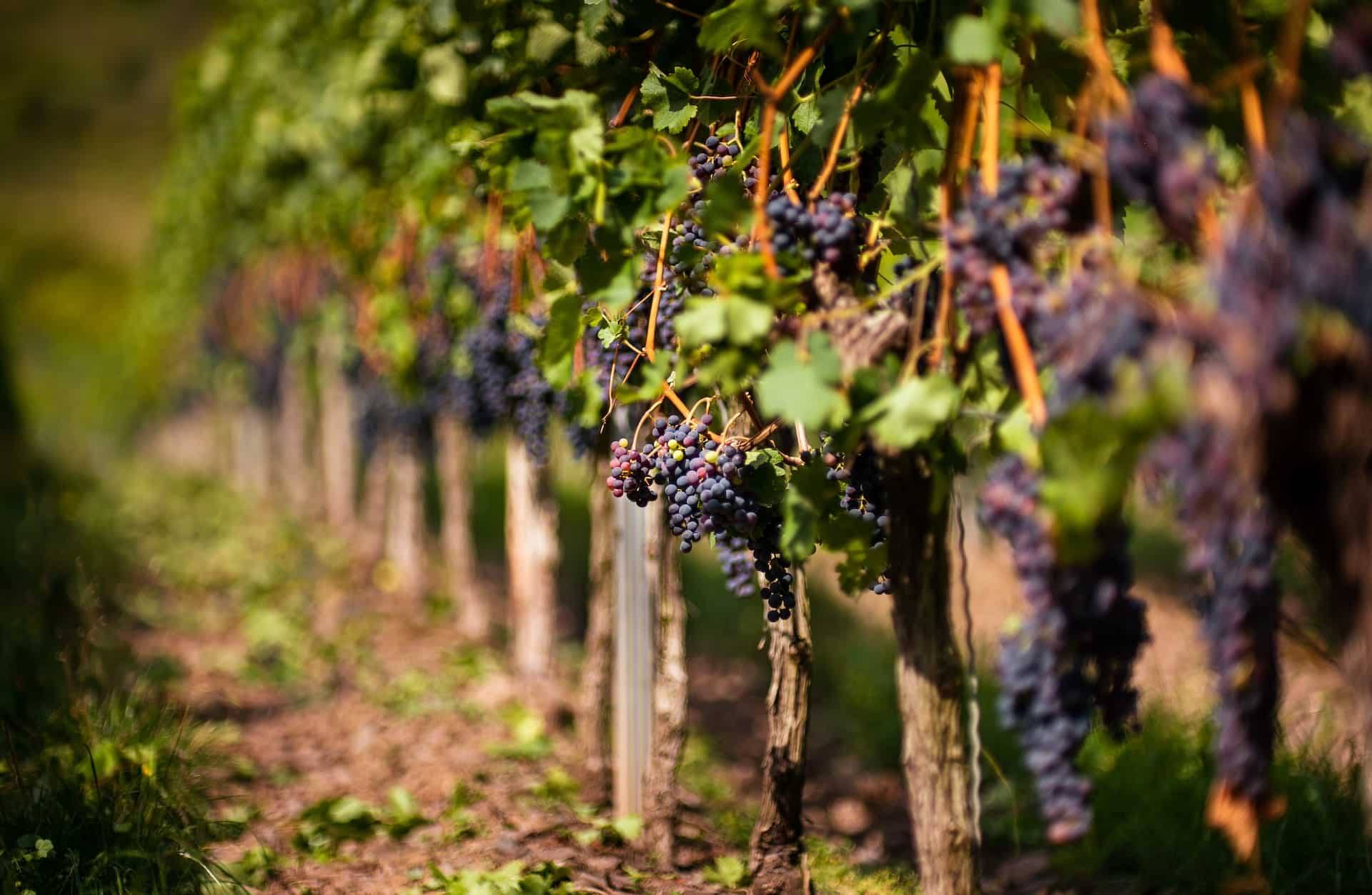 Alentejo is situated in the southern part of Portugal and has eight sub-regions: Borba, Évora, Granja-Amareleja, Moura, Portalegre, Redondo, Reguengos and Vidigueira. There's a wide variety of grapes grown in each sub-regions like Arinto, Touriga Nacional, and Antão Vaz. You'll also see Cabernet Sauvignon, Syrah, and Chardonnay in these regions.
Alentejo is built with lots of green fields and medieval buildings. Its capital, Évora, is rich in historical attractions, turning most of its streets into an open-air museum. Cartuxa Winery, the creator of the famous Pêra-Manca wine is also close by so it's pretty convenient to travel around these sites when you're visiting.
Western Cape, South Africa
Western Cape is an excellent destination for wine travel as it is home to some of the best vineyards and wineries in South Africa. The region is famous for producing high-quality wines, including Shiraz, Pinotage, and Chenin Blanc, among others. With over 200 wine estates and cellars, Western Cape offers a vast array of wine-tasting experiences and tours.
Visitors can enjoy wine tastings, cellar tours, and food pairings at some of the region's most renowned wineries, including Boschendal, Spier, and La Motte. Many wineries also offer accommodation and restaurant facilities, allowing visitors to indulge in wine and gastronomic delights in the heart of the vineyards.
Aside from wine, Western Cape offers stunning natural scenery, including rugged coastlines, majestic mountains, and pristine beaches. The region is also home to wildlife reserves and national parks, where visitors can spot exotic wildlife like lions, leopards, elephants, and rhinos.
Western Cape provides a perfect blend of wine, culture, nature, and adventure, making it an ideal destination for wine travellers looking for a unique and unforgettable experience.
Walla Walla Valley, USA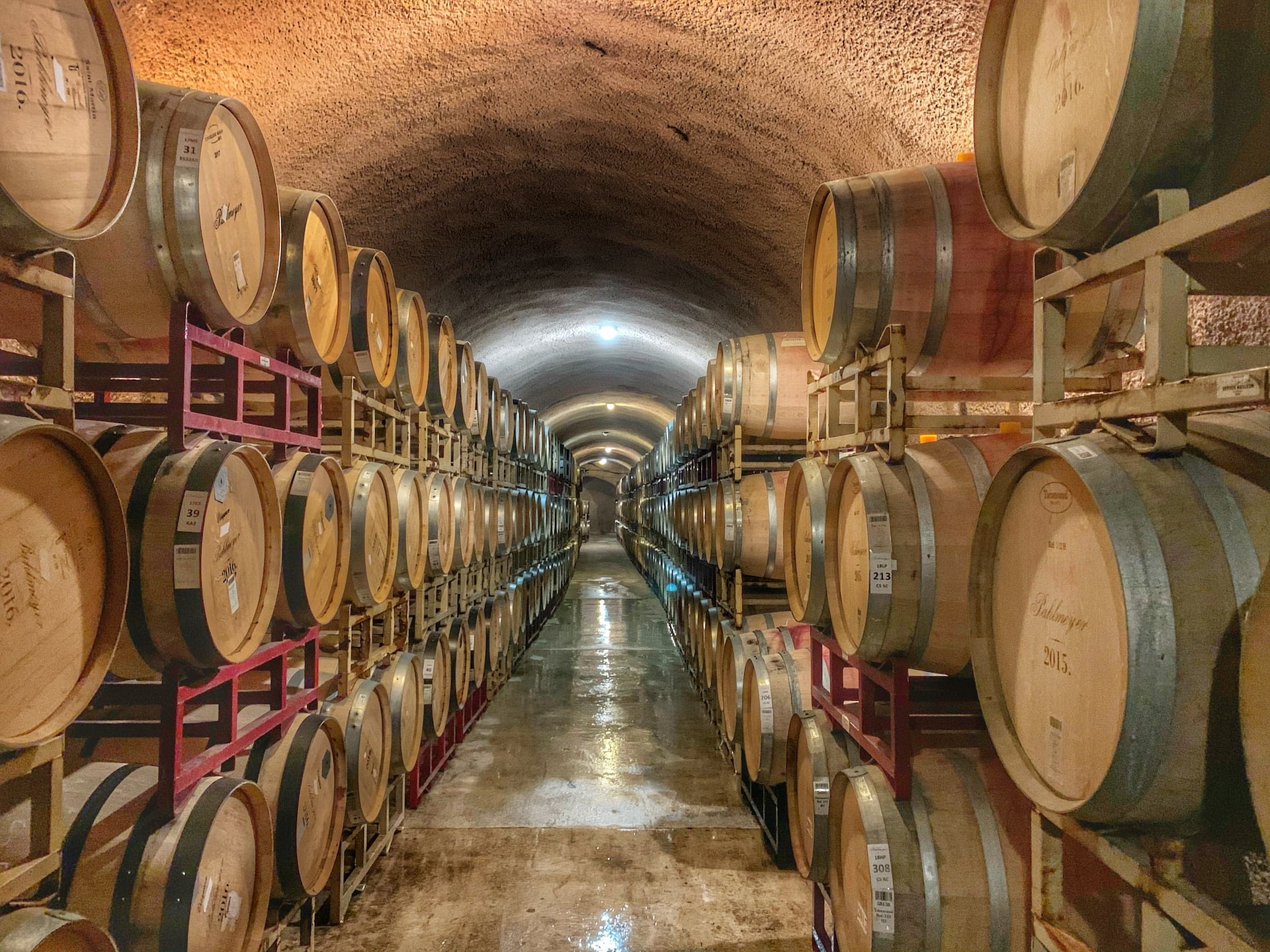 Who knew that the United States of America (USA) would be a part of the wine travel destinations 2023? Washington might not be well-known for wineries but it is known as the second-largest wine producer in the USA. 
Washington State has more than 1,000 wineries, and its wine industry is growing rapidly. In addition to the Walla Walla Valley, there are several other wine regions in the state, such as the Columbia Valley, Yakima Valley, and Red Mountain, each producing unique varietals. The Columbia Valley is the largest wine region in the state, with over 50,000 acres of vineyards, and is known for producing high-quality Cabernet Sauvignon, Merlot, and Chardonnay wines. Yakima Valley is known for its bold Syrahs, while Red Mountain is known for its rich and complex Cabernet Sauvignon wines. Washington State's wine regions are located in stunning natural landscapes, with views of the Cascade Mountains and Columbia River Gorge, making it a great wine travel destination for outdoor enthusiasts.
Vinhedos Valley, Brazil
It's no doubt that Brazil is a significant wine producer in South America. They are the leaders in wine production, especially the Vale dos Vinhedos in the Rio Grande do Sul region. The region occupies a big area of 82 square kilometres in the Gaúcha Mountain Range.
Besides, the wineries at Vinhedos Valley have the Denomination of Origin certification. This means all their wines are genuine and guarantee excellence. When you visit Brazil wineries be sure to pop by Miolo and Valduga in Serra Gaúcha.
Mendoza, Argentina
Wine and snow – that's a combination everyone would wish for, especially during year-end travels. At Andes, Mendoza, you'll be able to enjoy just that. There are hundreds of wineries in the area. Also called bodegas by the locals, the highlights go to Catena Zapata, Salentein, Andeluna Cellars, and Lagarde wineries.
Argentina is very popular for the Malbec grapes, which are mainly cultivated in the Central Region, Mendoza Region as well as Uco Valley and Southern Argentina. The Eastern and Northern regions are responsible for the production of white wines.
Casablanca Valley, Chile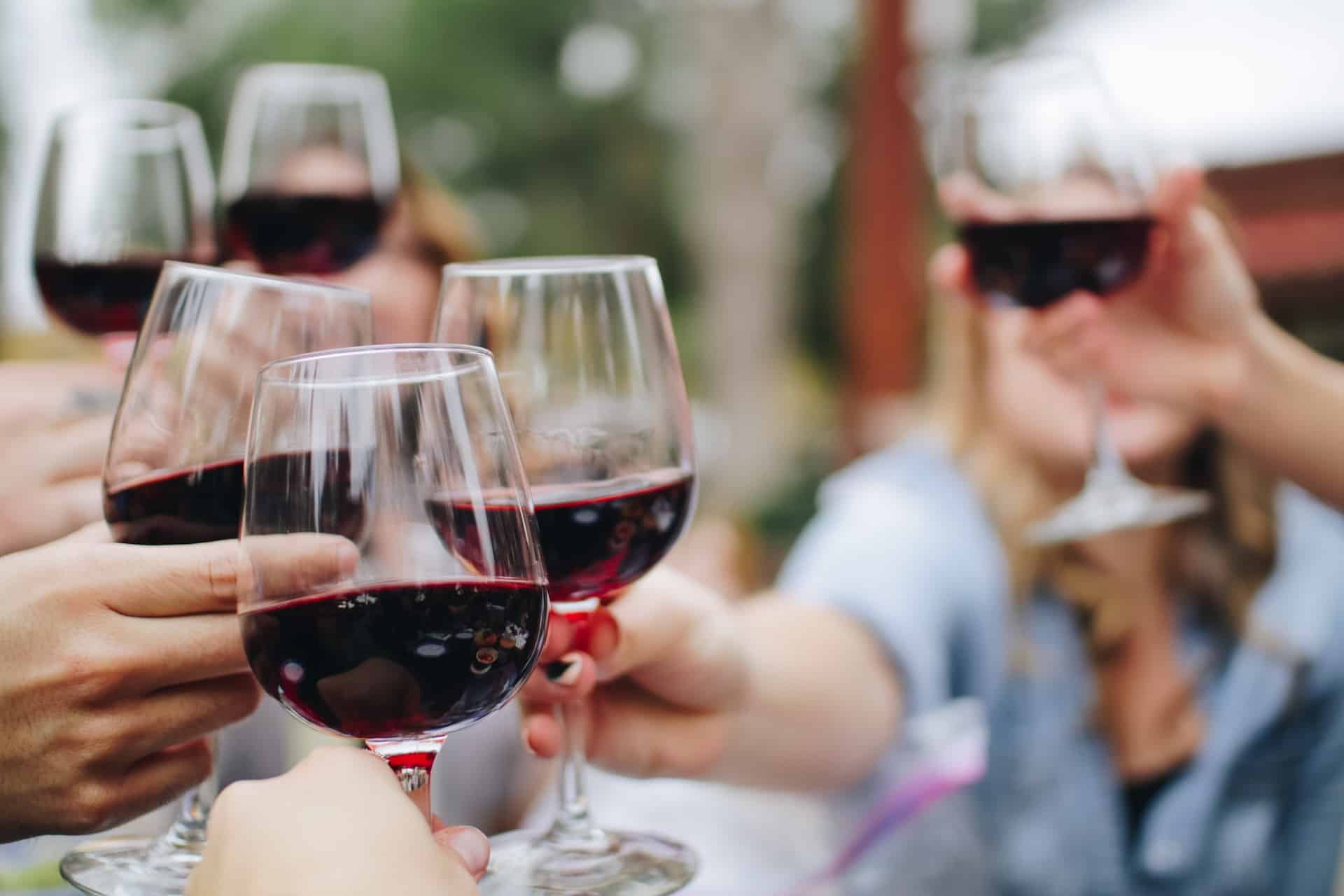 When you see Chilean wines on the rack, you'll immediately know it's great stuff. Casablanca Valley is one of Chile's primary wine-growing regions and is located between Santiago and the coastal city of Valparaíso.
Chilean red wines are arguably the best. However, their white wines still take the lead at Casablanca Valley with Chardonnay and Sauvignon Blanc. The wineries are great at producing amazing notes with their white wine grapes 
When in Chile, be sure to visit these wineries: Casas del Bosque, Casa Marín, Matetic, Indómita, Morandé, Viñamar, and Emiliana. Also, do stop by the Rio Tinto Wine Market for amazing wine at lower prices.
Due to the perfect temperature for growing grapes, south of Chile, there are more wineries. Wineries at Bío-Bío, Itata, and Malleco Valleys house some of the most beautiful vineyards in the country and these spots are located about 400km south of Santiago.
Wine travel offers a unique opportunity to explore different parts of the world and indulge in the rich history, culture, and flavours of wine. Whether you're a seasoned wine connoisseur or a beginner looking to expand your palate, there's a destination out there that will suit your needs.
From the sun-kissed vineyards of France to the rugged landscapes of South Africa and beyond, the world of wine travel is truly endless. So grab a glass, pack your bags, and set out on a wine adventure of a lifetime. Cheers!
THIS HOLIDAY, LET US HELP YOU FIND YOUR FAVOURITE WINE.
REACH OUT TO US AT +603 2303 9100
OR 

[email protected]
You may also be interested in:
Situs Bandar Togel Online Terpercaya bisa anda akses langsung di Togelcc Prediksi, TOTOCC adalah situs bandar togel dengan pasaran togel terlengkap. Anda bisa bermain langsung dan melihat hasil langsung dari togel hari ini hanya di TOTOCC.COM