Ever thought about a pet-friendly holiday? Many pet owners consider their pets part of the family, and visiting new places with them is an undeniably joyful experience. In addition, pets compel you to live in the present moment (i.e., put away your electronic devices) and take in the beauty of the now. Besides unconditional love, the Centers for Disease and Control and Prevention (CDC) says pets also provide life-enhancing benefits, such as decreased blood pressure, cholesterol, and triglyceride levels.
Travelling with your pet, especially dogs, is increasingly popular in Malaysia, and the number and types of pet-friendly accommodations are rapidly growing. Pet-friendly accommodation refers to camping grounds, small resorts, apartments, or any lodging that allows guests to bring their furry friends. Some of these pet-friendly accommodations offer amenities and services that cater to pets, such as outdoor areas for walking or exercising and designated pet relief areas.
Before highlighting a few exceptional pet-friendly holiday places, let's consider what you need to carefully research and plan to ensure a smooth and enjoyable experience for yourself and your much-loved pets.
Pet-friendly Holiday: Research and Plan Ahead
Firstly, pet-friendly accommodations may have specific rules and restrictions regarding the type and size of pets allowed, additional fees or deposits for cleaning, and potential damages caused by pets. Clarify the details of these policies and prices with the owner and/or management before booking.
Ask about the breed or size restrictions and the required fees or deposits. You also want to evaluate the suitability of the location and pet-friendly accommodation. For example, some pet-friendly accommodations, especially those in the city, suit smaller dogs. In contrast, others, especially those near hiking trails and rivers, are better suited for mid-to-large dogs. Hiking with your dog is a great way to explore new places! If you love nature and relish a break from the crowds, hit a trail with your dog on your next vacation.
The wonderful thing about hiking is that everyone can do it. Whether you start on short, paved trails or go for more advanced routes – there's an option for people and dogs of all abilities. Remember to use a leash, avoid crowds and keep your dog away from those that are scared of them. Hiking with your dog should be a pleasant experience for everyone and every animal.
Remember to think about food for you and your pet. For example, you may need access to a fridge if you bring cooked food for your pet. As for the humans, the people running the pet-friendly accommodations can usually point you to pet-friendly restaurants and cafes in the vicinity.
Pet-friendly Holiday: Responsible Pet Ownership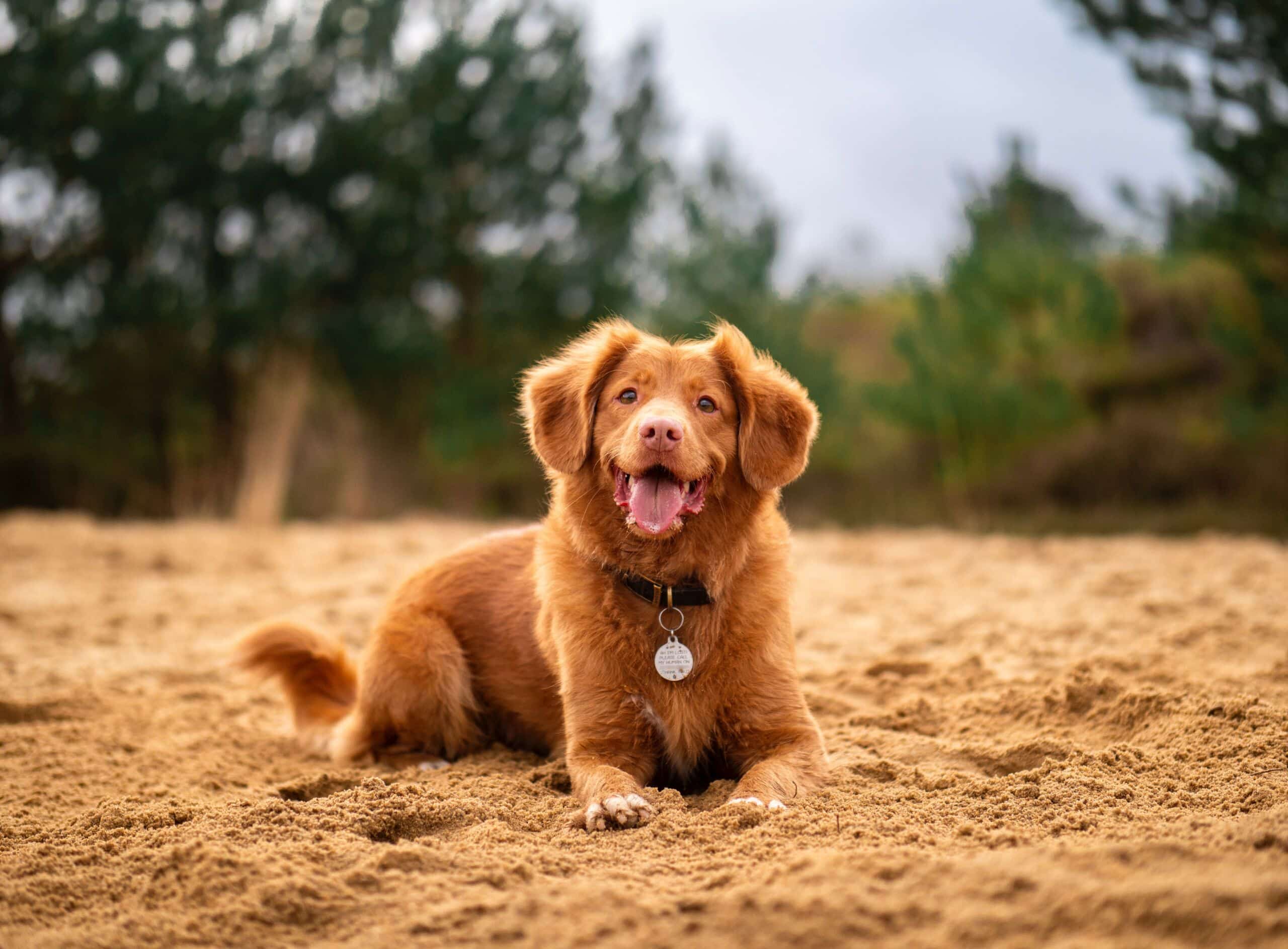 Once you know the pet-friendly accommodations' pet policies and restrictions, be sure to adhere accordingly. This includes cleaning up after your pet, not leaving them unattended, keeping them quiet if they make much noise, and keeping them on a leash when required.
Some of these measures are not spelled out; for example, what is considered too much barking? 10 minutes? An hour? Excessive and inappropriate barking should be kept to a minimum, as this can stress other dogs and frustrate humans. Everyone has their definition of "excessive barking", but the general rule is to consider and respect other guests. Not everyone loves animals; guests generally expect pets to be quiet and well-behaved.
It is also always a must that you clean up after your pet and dispose of the waste properly. Unfortunately, it is all too common to hear of irresponsible pet owners that allow their pets to make a mess and leave without cleaning up. For this reason, many pet-friendly accommodations have decided not to allow pets. You don't want to be the person that makes travelling difficult for others with their pets.
Avoid leaving your pet alone in an unfamiliar place for too long if you plan on going out without them. The best practice is to always keep your pet with you (see responsible pet ownership below).
14 things you should do Before and during your pet-friendly holiday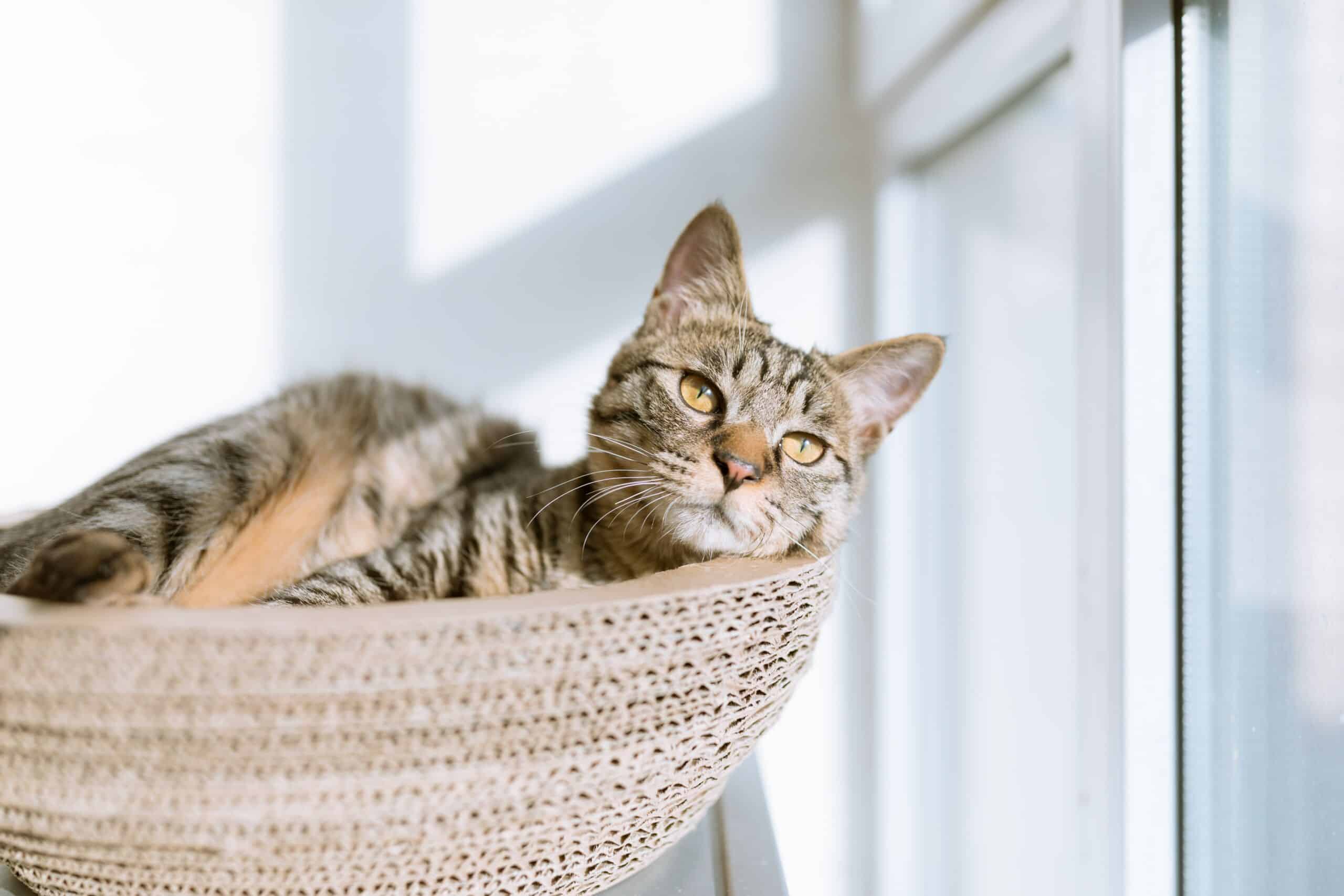 Clean up after your pet: Always clean up and dispose of waste properly.
Ensure your pet is well-groomed, vaccinated, and free from ticks/fleas.
Make sure your pet is safe and secure at all times. This includes keeping them on a leash when required and never leaving them unattended in a hot car or hotel room where they could be at risk of injury or escape.
Never leave your pet alone in the car, even if the windows are slightly open. It heats up very quickly inside a vehicle and while a quick pit stop may feel like no time, it's too long to leave your pet alone in a car.
If you plan to use a pet carrier, ensure it is appropriate for their size, i.e., they can move around comfortably and are used to it.
Bringing items from home that your pet is familiar with, such as their favourite blanket or toys, can help them feel more comfortable during travels.
Try to stick to your pet's routine when travelling as much as possible. This includes feeding and exercise times. This can help reduce stress and anxiety for your pet.
Make sure your pet has access to plenty of water during the trip. This is especially important during hot sunny days and if you are going on long road trips.
In addition to number 6, take regular breaks to allow your pet to potty and stretch their legs if you travel by car. This can help them feel more comfortable and reduce stress.
Hold off feeding for two hours before travelling with your dog in the car as a precaution against car sickness. Speak to your veterinarian if your pet usually gets car/motion sickness. A vet can prescribe medication or recommend other strategies to help your pet feel more comfortable. Also, allow your pet to get fresh air when possible. This can help reduce their nausea.
If you are travelling with a puppy, ensure it is used to riding in a car. The more confident they are in a vehicle, the more comfortable and less stressed they'll be. You can get them used to a car by taking them on short trips before your holiday.
Ensure your pet has a comfortable sleeping area, whether in a carrier or on their bed. This can help them relax and feel at home.
Ideally, it would be best if you were always with them. Reduce the time spent away from your pet in an unfamiliar place. This may mean packing food to go or cooking your food. Coffee lovers should bring their coffee-making gadgets and their beans/powder.
If possible, get your pets microchipped. They should also wear collars with up-to-date identification tags, including your phone number. With this in place, you are increasing your chances of being reunited with pets who get lost.
Pet-friendly Holiday: 7 Exceptionally Fun Places to Go
There are several well-known pet-friendly accommodation options in the country. Places like Ruby Resort in Cherating, Pahang, Muntri Mews and Noordin Mews In Penang, The Dusun in Seremban, and Sea Gypsy Village in Mersing, Johor, are well-known and frequented by pet owners with their furry companions. Over the years, several pet-friendly accommodation options have appeared, and many are worth considering. Here are a few places to keep in mind.
1. Gibbon Retreat, Bentong, Pahang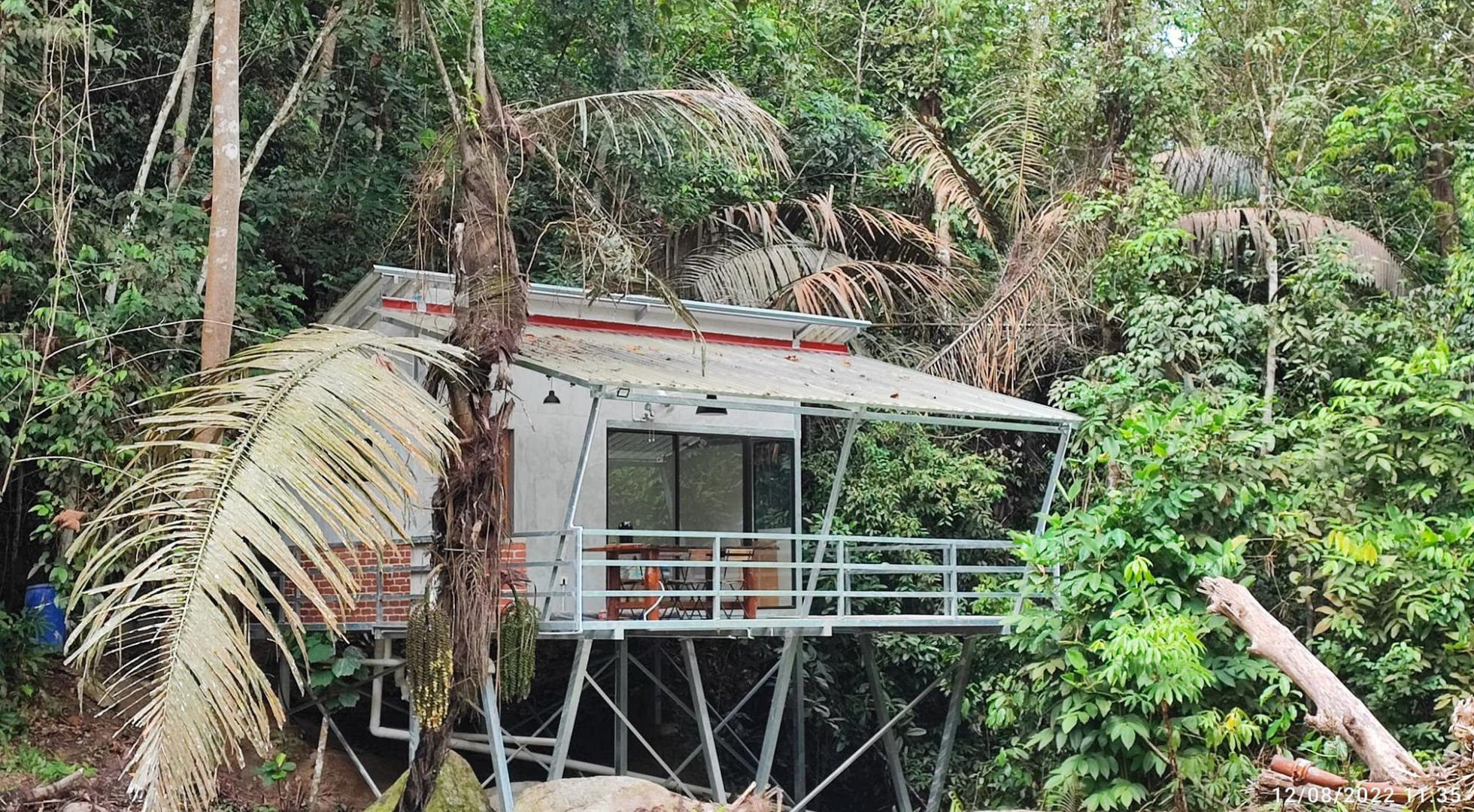 Gibbon Retreat is about an hour's drive from KL. It consists of several low-impact chalets, some of which are pet-friendly. Trees surround all chalets, and there is a good chance that you will find dusky-leaf monkeys watching you have breakfast in the morning. There is a river and a rock pool (dogs are not permitted to swim in this pool as Muslim guests also use it), a camping site, and several hiking routes. The resort has several dogs which may hang around your chalet, but they are not dangerous and will probably make friends with your doggy.
2. Griffin Guesthouse, Janda Baik, Pahang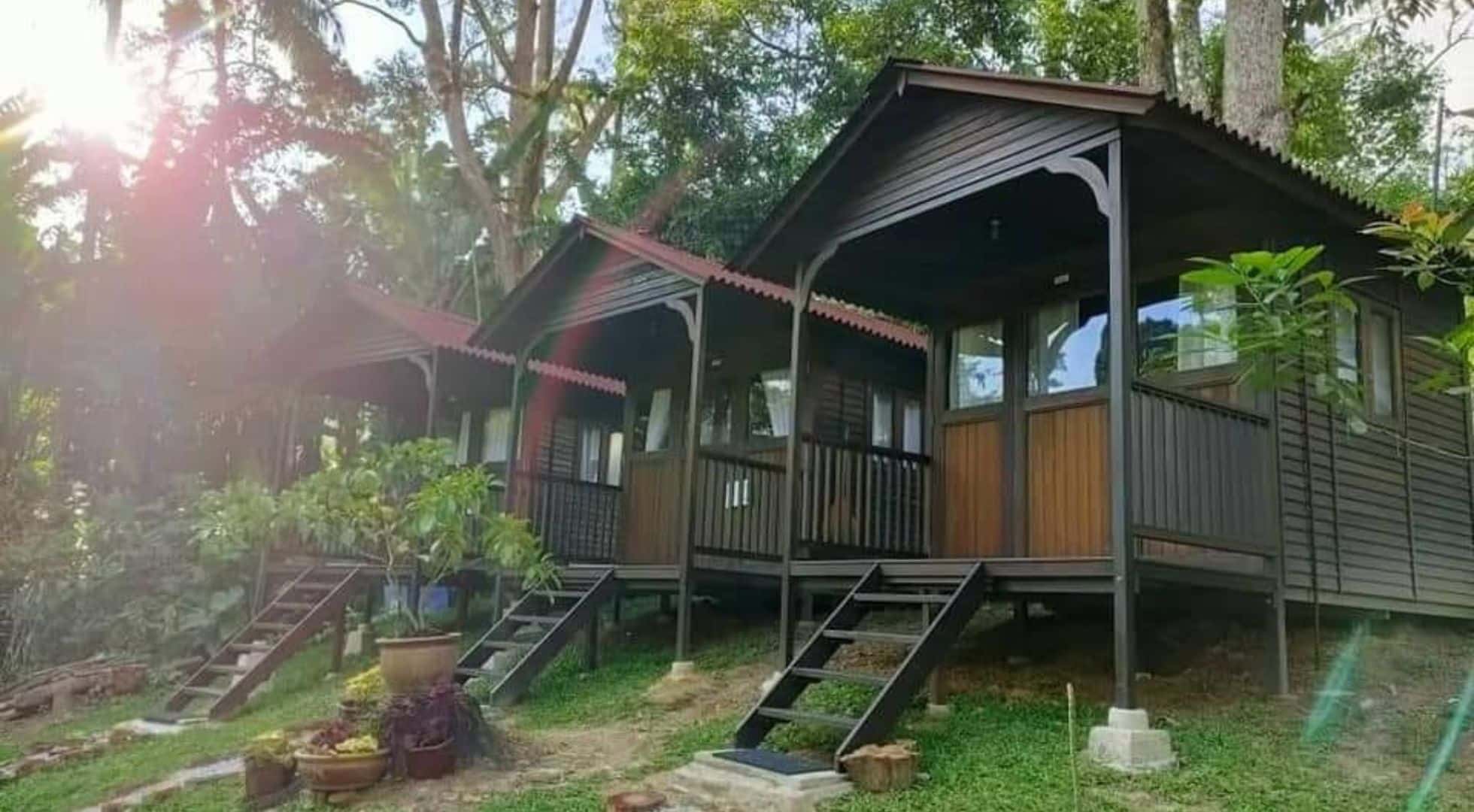 Griffin Guesthouse has a campsite, small wooden cabins, and a large family room for six guests. There is a small calm river that runs by the well-maintained campsite. Toilets are shared but clean. It gets a little chilly at night, so bring a blanket. Besides pets, this is an excellent place for kids as there are many safe, fun spots to play and enjoy the outdoors.
3. Plassid Villa, Seremban, Negeri Sembilan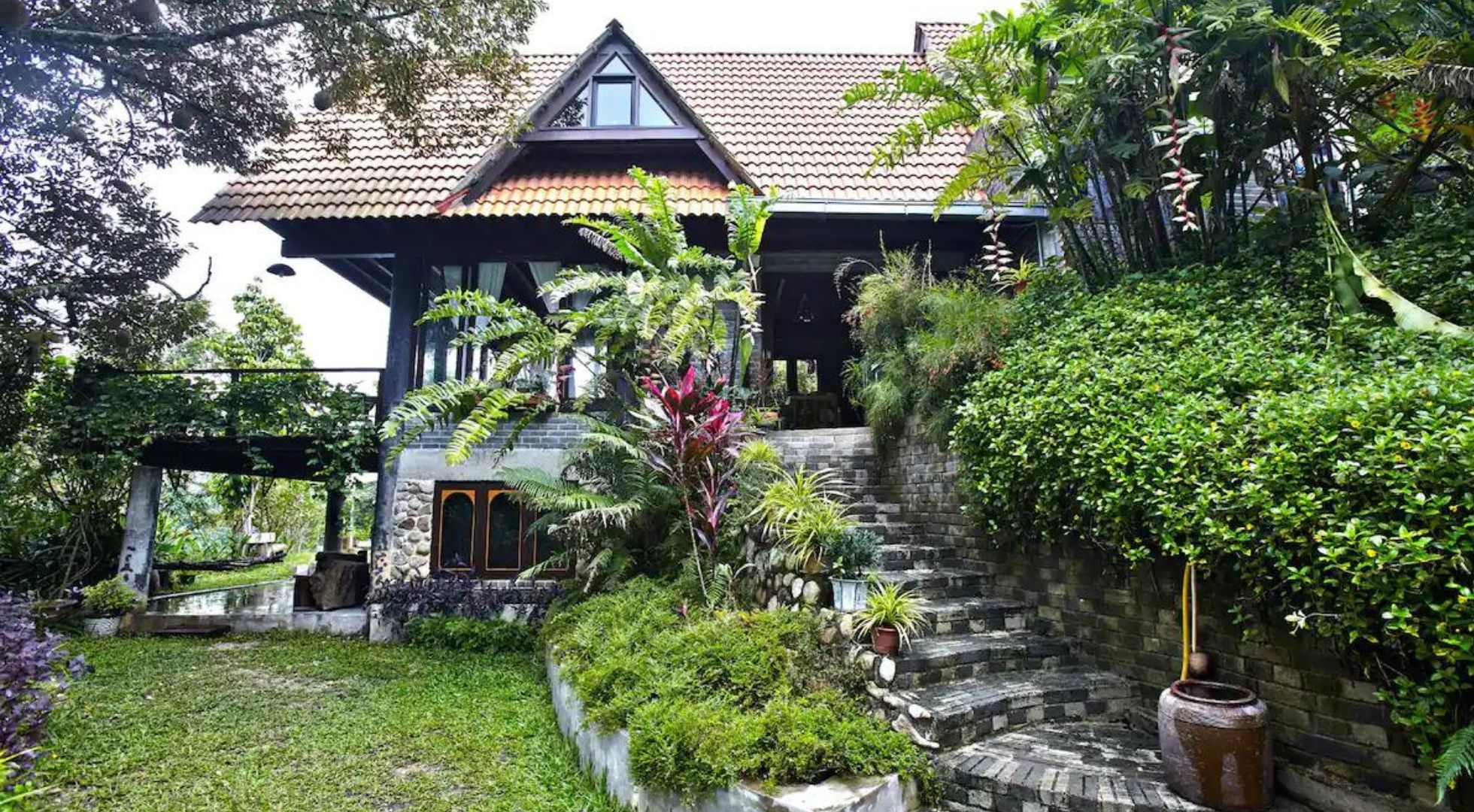 Plassid Villa is the answer for those looking for a small pet-friendly villa to rent. This quiet place in the woods can accommodate eight guests in two rooms. You have full access to a kitchen and living room. There is no Wi-Fi, but you don't need that. You can go jungle trekking or dip in a jacuzzi pool and BBQ at night.
4. Payung Getaway campsite and Campervan Park, Cherating, Pahang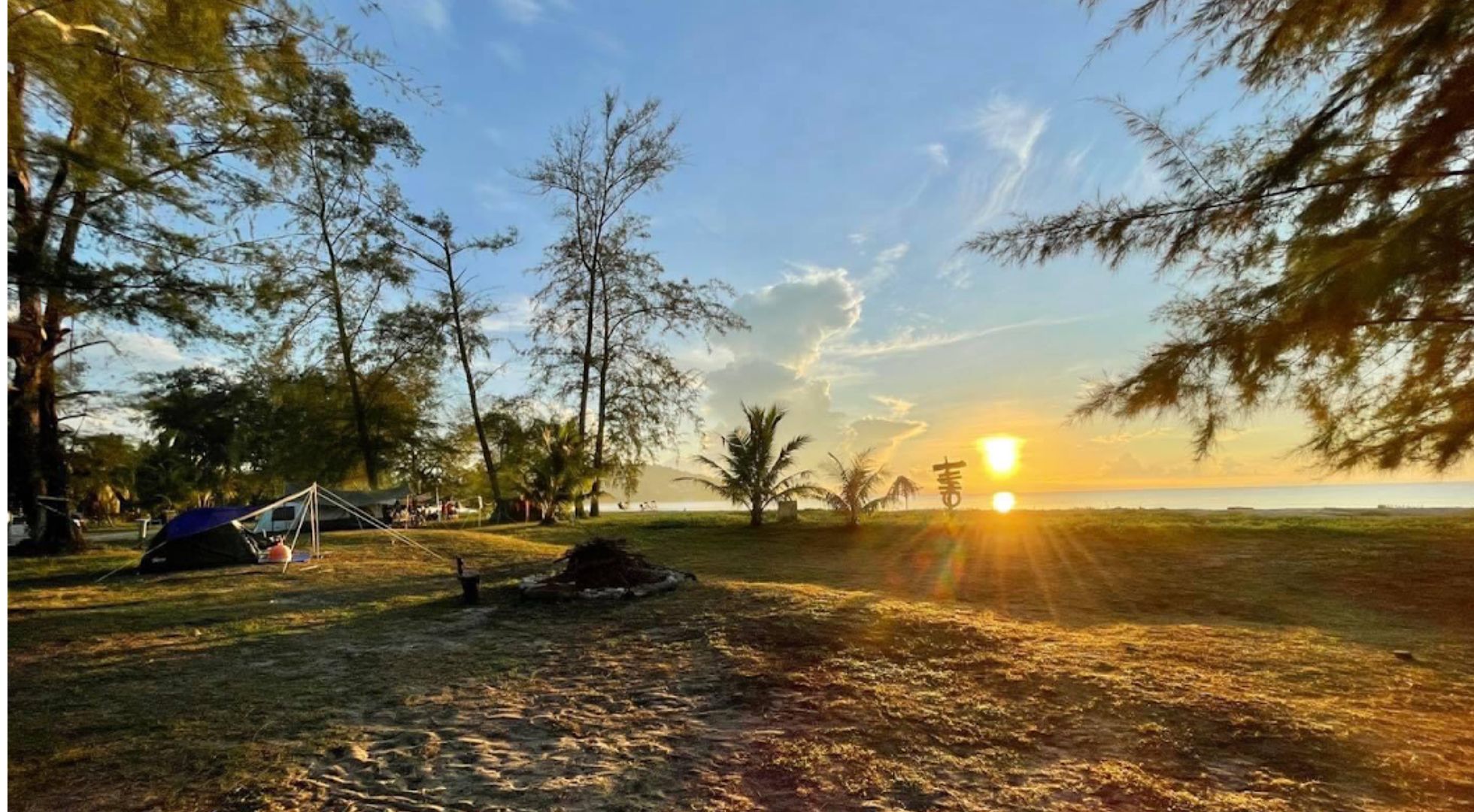 This campsite is known for its cleanliness and white sandy beach. Payung Getaway has its share of regular visitors who rave about the beautiful sunset you can watch from the campsite. The toilets and showers are well-maintained and clean. However, you must clear and dispose of your rubbish in a large bin outside the camp gate.
5. Kuala Kubu Baru Wind Valley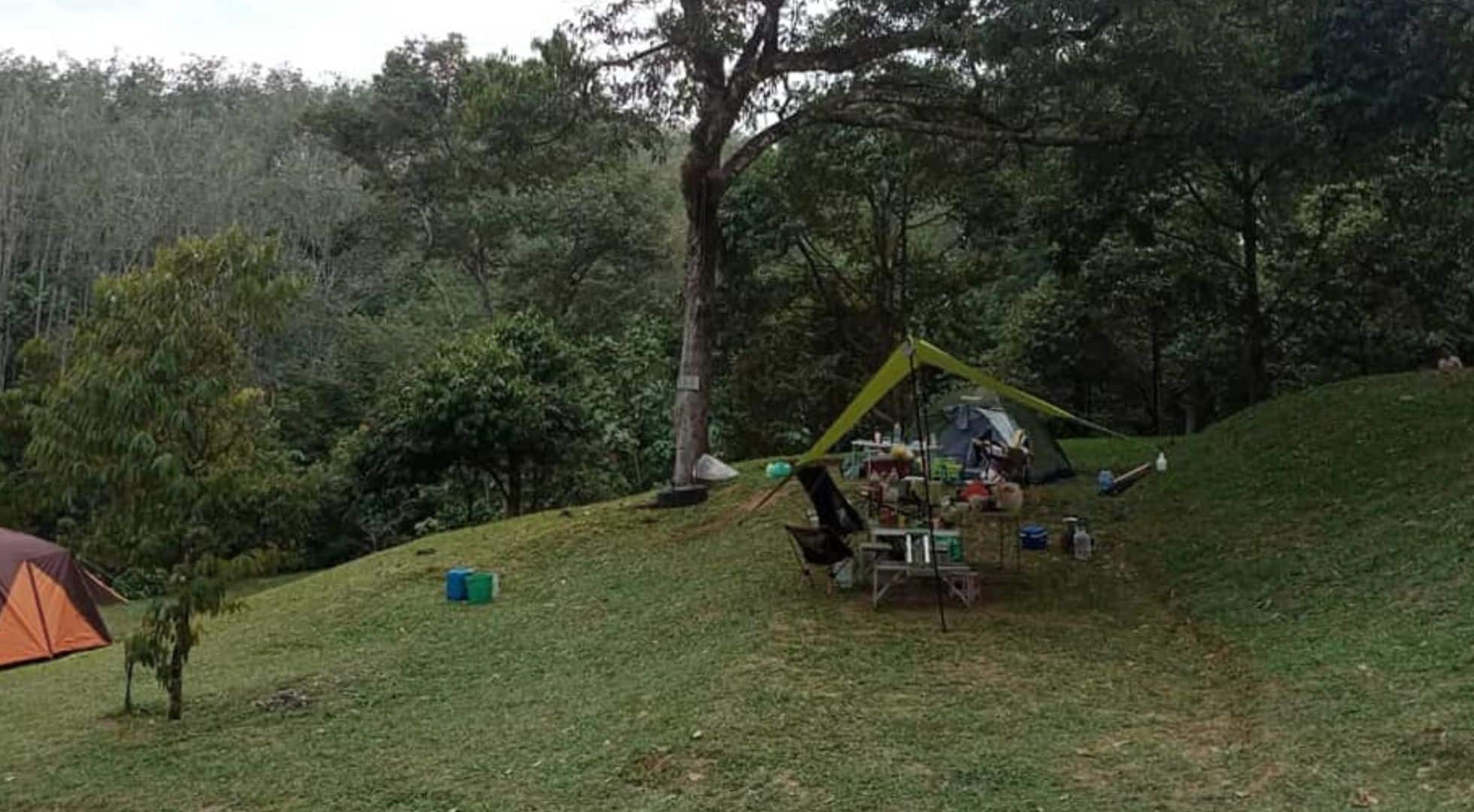 This is another highly recommended campsite for pet owners travelling with furry friends. There are fruit trees and a pond where you can fish. Those that don't have camping equipment can rent a tent and all the necessary paraphernalia, such as fly sheets, ground sheets, lights, chairs and tables.
6. Songsong, Mount Erskine, Penang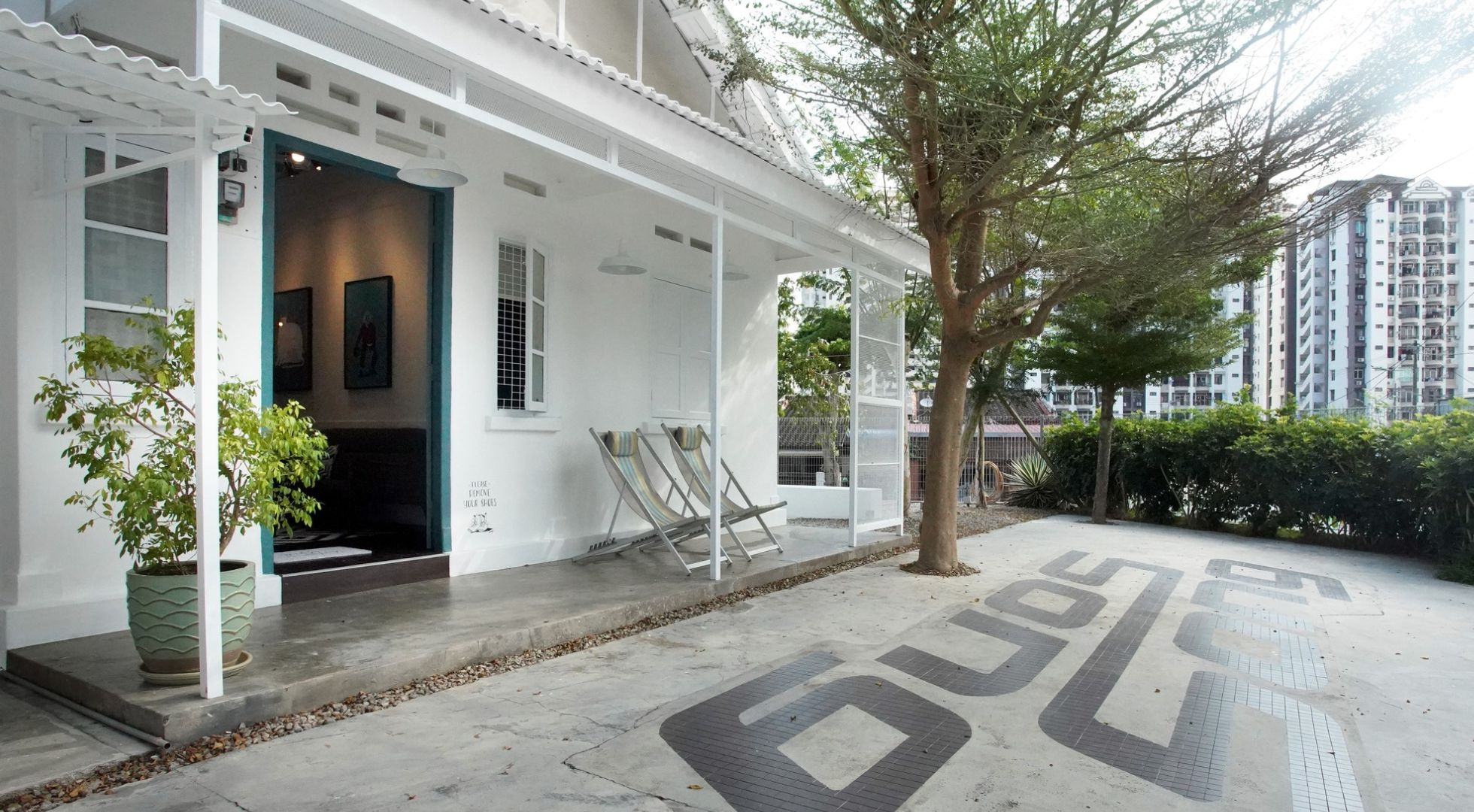 Songsong is a pet-friendly bungalow that fits seven guests. There is a well-equipped kitchen and a spacious garden, which is perfect for a small BBQ (equipment can be provided). Songsong is also near Gurney Drive, which means you are close to Penang street food, a must for all visitors to this state.
Cat-Friendly Hotel
There are great pet-friendly hotels in other parts of the world. These places take your pet's comfort to the next level and offer pet amenities such as an in-room cat scratcher. A great example is  Kimpton Hotels, which is described as a pet-lover paradise. Here, all pets are welcome regardless of size, weight, or breed. They only need to fit through the door.
We hope to see such hotels in the country soon. This would make travelling with our furry friends even easier. However, if you want to take your cats on trips with you, note that places that accept dogs are not always safe for your cat. Some dogs are not cat-friendly, and we all want to avoid unnecessary stress or accidents.
We help you to see the world!
REACH OUT TO US AT +603 6286 6288 OR
[email protected]
You may also be interested in:
Situs Bandar Togel Online Terpercaya bisa anda akses langsung di Togelcc Prediksi, TOTOCC adalah situs bandar togel dengan pasaran togel terlengkap. Anda bisa bermain langsung dan melihat hasil langsung dari togel hari ini hanya di TOTOCC.COM