Feeling like you truly need to let loose? Drop all inhibitions and enter boogie wonderland? Wear a bikini with feathers or a sequined skin-tight outfit? This is about stepping away from the drama and sadness of life to party with two million people every day for a week. Where? Meet the Rio Carnival, i.e., the biggest street party in the world.
All About The Rio de Janeiro Carnival
The Rio Carnival is officially five days, but parties tend to start early (even three months before the official start day) and continue after the main celebrations. It is widely acclaimed as the greatest party and show on earth. According to the Guinness World Records, it is the largest carnival in the world. All the main events take place in Rio de Janeiro including the Samba Parade, the Magic Ball at Copacabana Palace and 'blocos' or block/street parties. About two million people are expected to be partying in Rio every day during the carnival.
There are also smaller but equally bold and vibrant carnivals taking place throughout the entire country including the coastal city, Salvador, during this period. Next year, the Rio Carnival will take place from February 17 to 22, 2023.
What to expect at the Rio De Janeiro Carnival?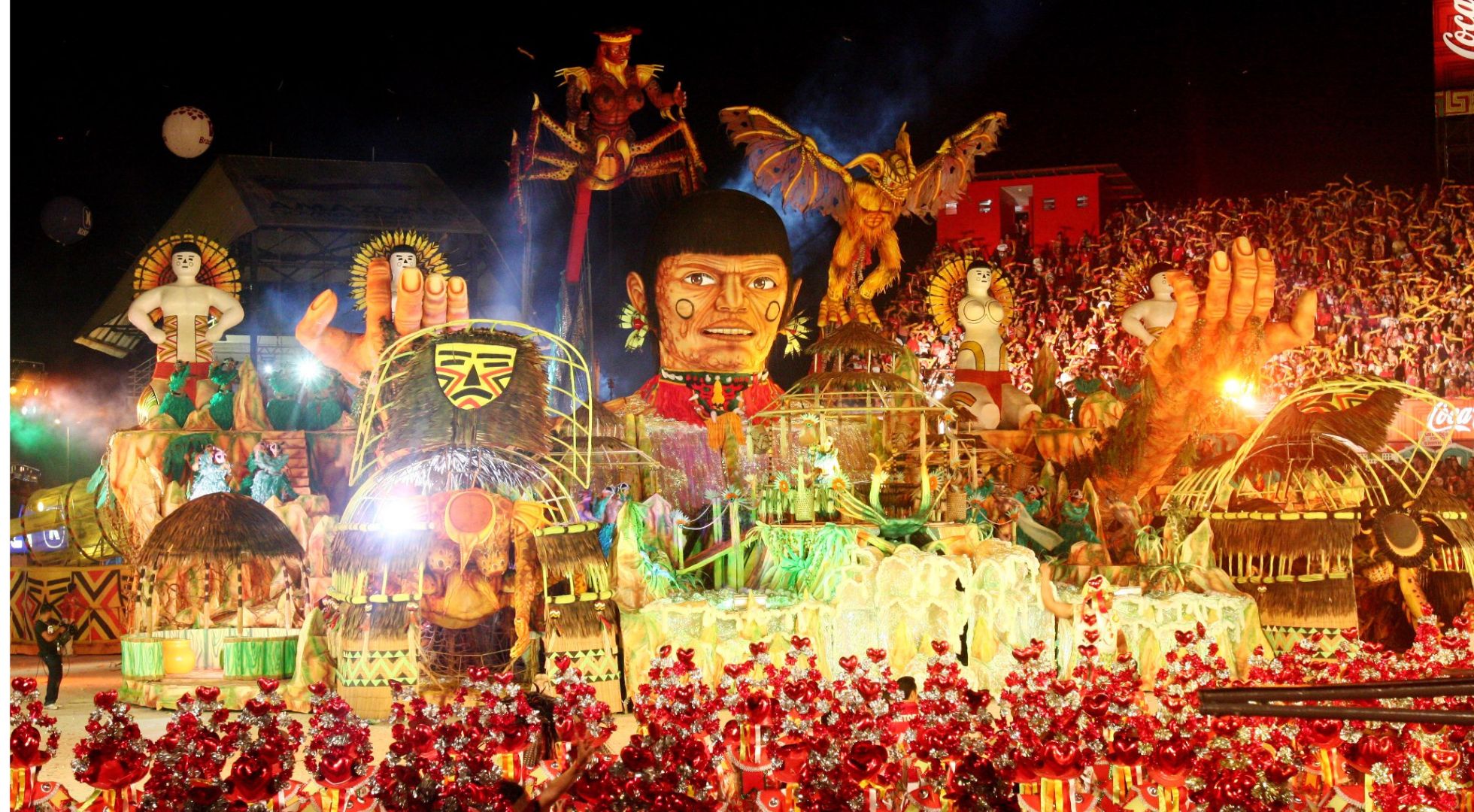 An exhilarating parade by samba schools with extravagant costumes and floats
Loud rhythmic dancing to great music
Street parties (early morning to crazy late), carnival balls and parades
Traditional street bands with amazing music
Hundreds of performances across the city
Talented dancers, bands and thumping singalongs
Parties that start early in the morning and go on to crazy late at night
Genuinely happy people shaking tail feathers and more. Everyone having a jolly good time
You can immediately tell that words and pictures will never convey the pulsating energy and experience of the Rio de Janeiro Carnival. Here is all that you need to know to fully participate in the magnificent Rio Carnival.
Rio Carnival: the best Parties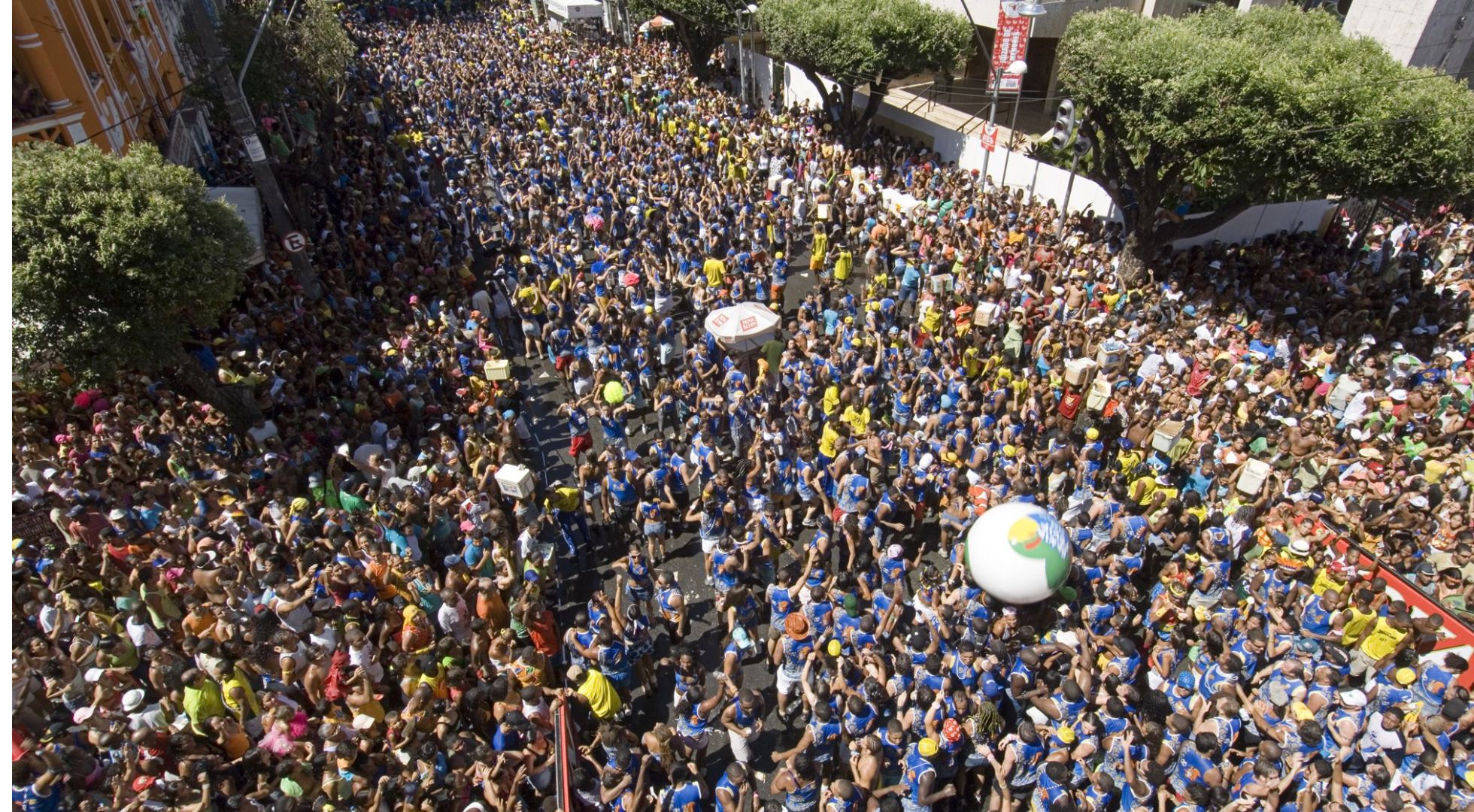 As you can expect, the biggest street party in the world is massive. You can attend formal balls, and masquerade parties but the street parties are where you can truly feel the true vibe of the Rio de Janeiro Carnival. Plus, most street parties are free of charge. The Sambodromo (see below) is where the grand parade, i.e., the heart of the carnival, is held but outside the stadium is where hundreds of street parties take place. Street bands will bang on drums and blast their horns while partygoers, mostly sweaty and barely dressed, gyrate and samba.
Street parties tend to start with a group of people meeting at a predetermined location then marching through the streets and gathering more party people along the way. The energy is always high with music, samba, dancing, and heaps of fun. Don't assume that these are small neighbourhood events. Popular street parties also take place in Copacabana, Ipanema, Jardim Botanico, Leblon and Centro.
The Cordão da Bola Preta is one of the biggest and most popular blocos (street celebrations aka street parties). It's held in the city centre and attracts around 1 million people. The typical colours of this bloco are black and white polka dots. So go prepared with an outfit and join thousands of others dressed according to this theme.
The full-street party programme is available close to the first day of the carnival, so check with your hostel or hotel. Popular street parties take place in Copacabana, Ipanema, Jardim Botanico, Leblon and Centro. Since Brazilian street bands compose their songs and dance moves, each street party is unique. Some parties have their special features. For example, the Carmelites Blocos has performers dressed as nuns while the Barbas party has fire trucks that soak revellers in water when it gets humid.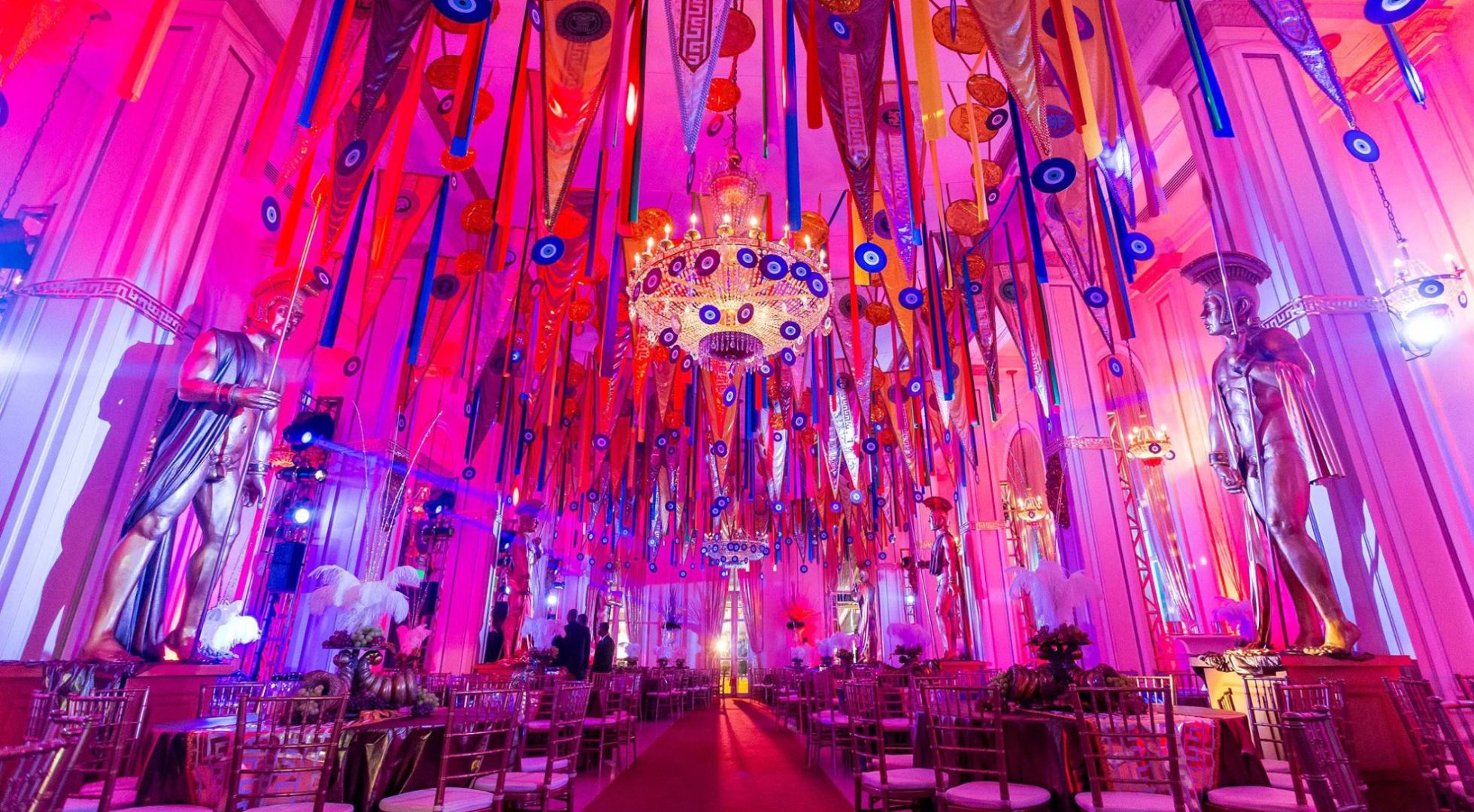 For something a little more over the top, the elegant Carnival balls are the place to be. These balls are attended by Rio's rich and famous, and tickets are usually sought after and sell out way in advance (you need to plan and buy early). The Magic Ball at Copacabana Palace has claimed its spot as the most glamorous, luxurious, and expensive carnival ball.
The Scala is a lively nightclub in downtown Rio that hosts six balls during the Rio Carnival. These balls have a different theme and are often frequented by local celebrities. Note that while costumes are not mandatory, almost everyone is dressed fancy or flamboyantly. We suggest going prepared with extra-large fluffy feathers and big bright sparkles. The Gay Gala Ball is another fabulous ball in Rio and extremely popular among the global LGBT community. It runs from Friday to Sunday and on the last night, the world's most famous drag queens are there to mingle with the crowd.
Rio Carnival: top Places to Visit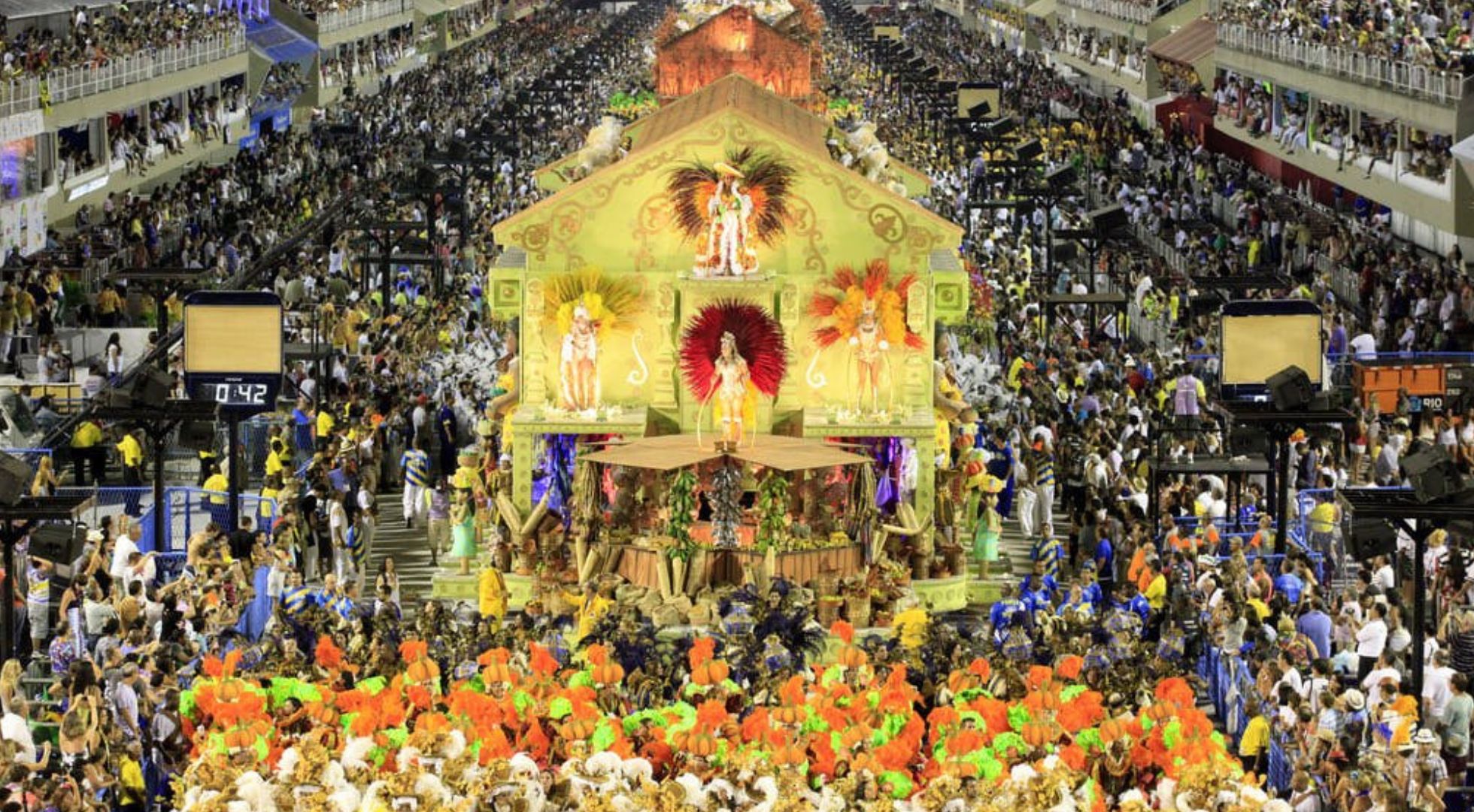 The Sambodromo, also known as the Sambadrome, is the place to be at the start of the carnival. The Sambodromo is a stadium that can seat at least 90,000 people. During the height of the Covid-19 pandemic, it was used as a vaccination centre and shelter for 400 homeless people. The official Rio Carnival parades take place at the Sambodromo, which makes this the heart of samba. Millions of visitors from around the world make their way to this stadium. This is where prestigious samba schools compete to prove they are the most impressive performers.
Fourteen samba schools participate in the Sambadrome celebration – the groups spend months training and rehearsing. Each samba school picks a specific theme. In the past few years, these themes have come to represent political stances, which are reflected in everything spectators see and hear during the parade. The resulting energetic, colourful parades consist of floats, dancing, and elaborate costumes. Judges will pick a winner for the prestigious championship title and the winning school earns the ultimate bragging rights.
If you are in Rio before the carnival, go to the Cidade do Samba, which is near the Sambodromo. Top samba schools use the Cidade do Samba as their warehouses and this is where the magic takes place before the carnival. As you can imagine, it takes months to conceptualise the themes, compose the songs, put together ornate glittery costumes, build the floats, and choreograph dances. You can witness a bit of this preparation and buy some souvenirs at the Cidade do Samba.
If you want to learn some samba dance steps, you can attend the Rio Carnival rehearsals. Samba schools start their rehearsals from December to January, and visitors can participate, usually, for free. The Sambodromo's final rehearsal is the most glamorous practice session. This is followed by street parties by Rio's best street groups such as Banda de Ipanema and Cordao do Bola Preta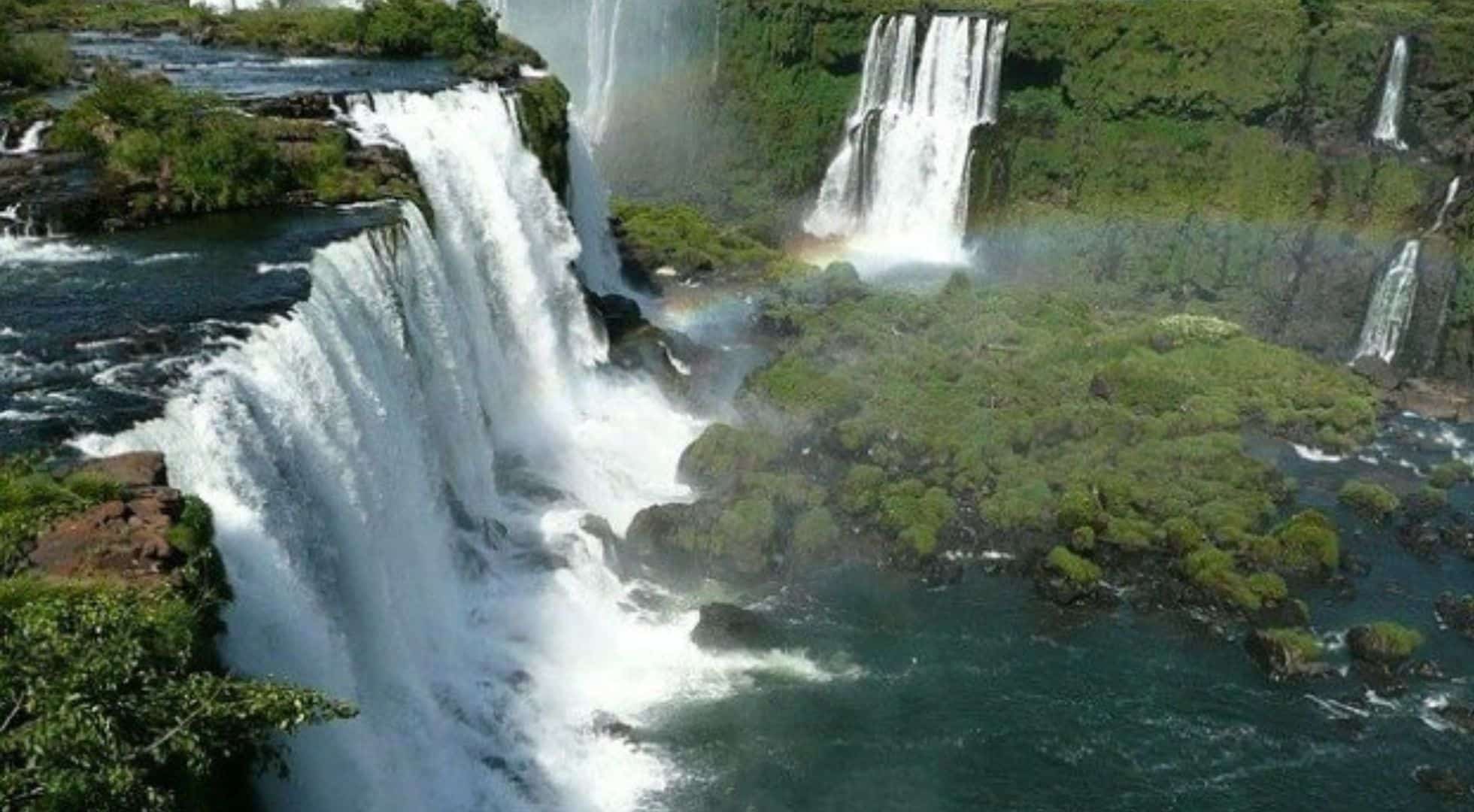 For a picnic or some fresh air, head to Campo de Santana Park, also near the Sambodromo. This large park has lakes and fountains as well as natural wildlife and local plants. For a dose of spirituality or quiet, the Sao Bento Monastery (St. Benedict's monastery) is close to the Sambadrome. Visitors love its heavenly interior, and you can sit here in perfect tranquillity.
What is a trip to Brazil without going to its world-famous beaches? Copacabana and Ipanema, famous through pop songs, as well as many other beaches in Rio, are among the world's best. Beaches frequented by locals include Leme, Beach of Barra da Tijuca, Prainha and the Leblon neighbourhood. Some say you can spend the day soaking up rays on these beautiful beaches while nights are made for samba dancing to endless beats.
Rio Carnival: must-eat street food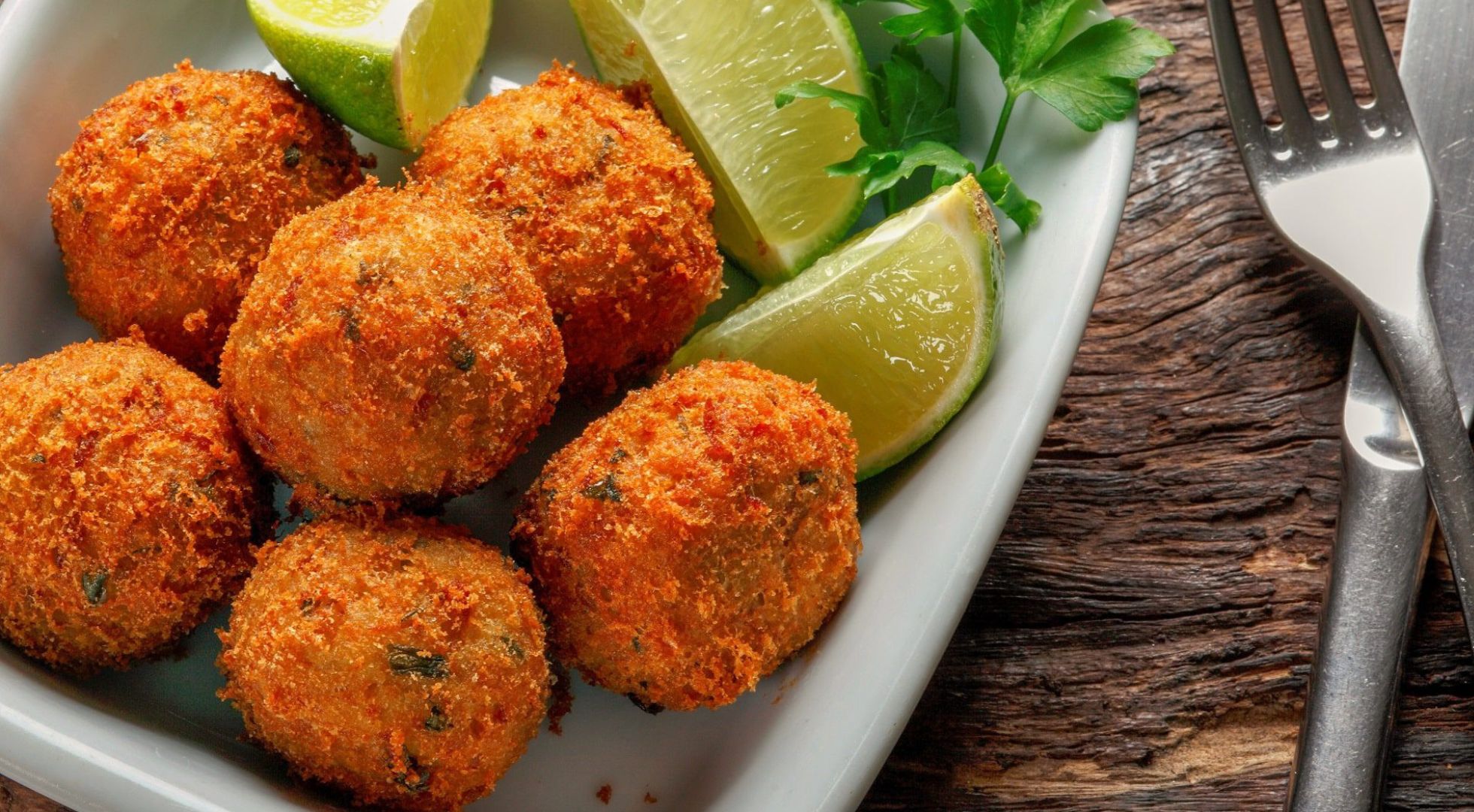 What is a great party without great food? Street food is popular during the carnival and vendors can be found on every corner. You will also find drink vendors weaving through party people with frozen vodka tubes and ice-cold cans of beer.
For local delights, look for churros which are fried till crispy and filled coated with sugar. Brazilian churros are filled with a sweet paste known as doce de leite. For something savoury, you can try coxinhas and bolinhoes de bacalhau. The former is deep-fried tear-drop-shaped chicken nuggets while the latter refers to salted cod and potatoes croquette which is also deep-fried.
Pão de queijo is a cheesy snack that is addictive. You need more than one. Picanha refers to meat roasted over a grill that can be enjoyed as you dance the samba. For dessert, look for chocolate treats called brigadeiros. There are many eateries, snack bars, cafes, and restaurants outside the Sambodromo. This is the place to recover from epic partying with a mug of beer and new friends. Recommended eateries include Beco das Sardinhas and Bar Luiz.
important Safety Tips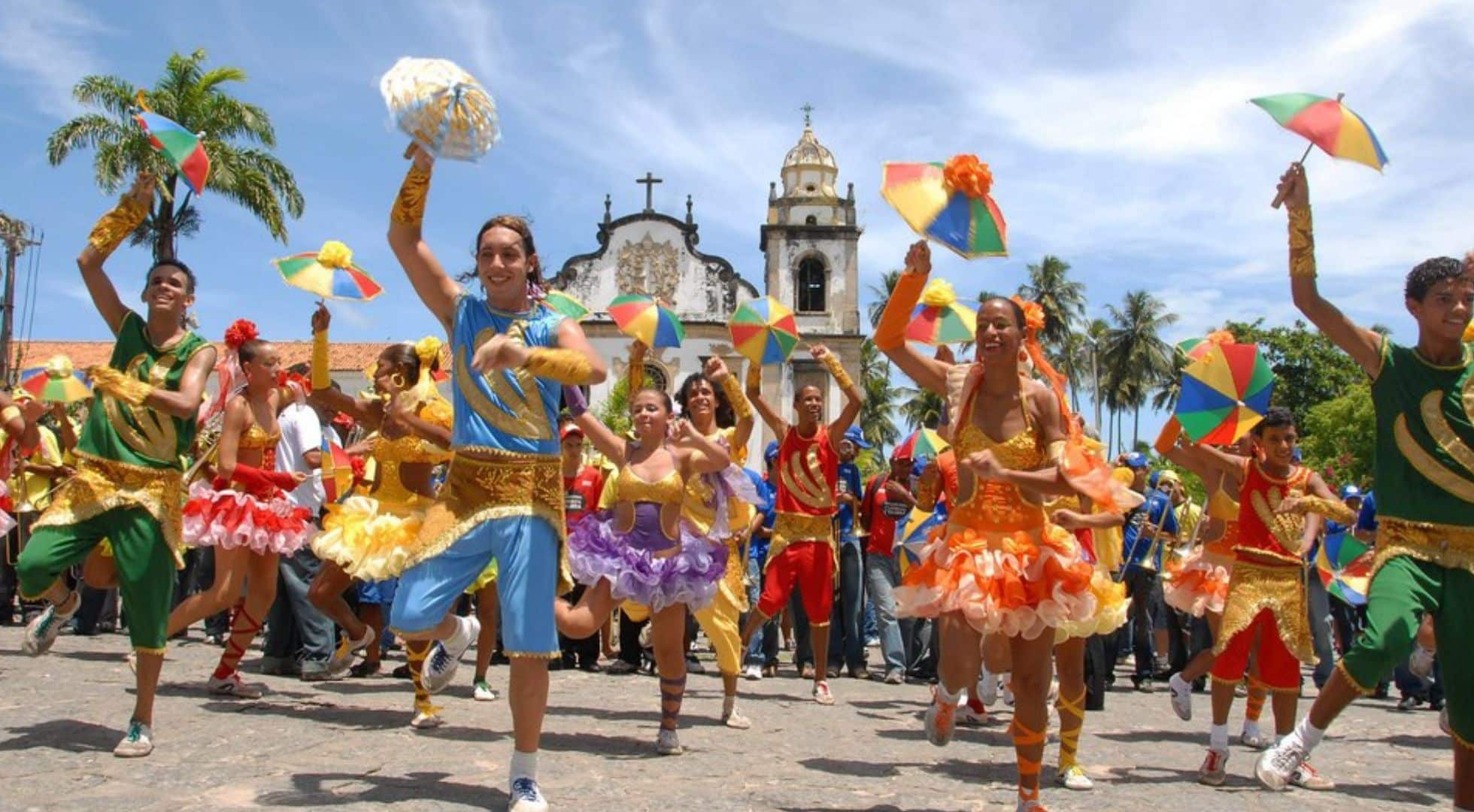 Those looking to go to the Grand Parade or top carnival balls are encouraged to book their tickets well in advance as these events are known to sell out fast. As much as possible, look to travel with friends and only carry the absolute essentials with you. Valuables should be locked in your hotel safe.
Essentials include a hat, sunscreen and sunglasses since the weather is always hot. Also, consider using a small cross-body purse or bag to keep all belongings close and a reusable water bottle and snacks to keep hydrated and replenished. Locals recommend packing colourful but breathable clothes to take in all the daily festival fun during the summer heat. Most visitors wear casual summer gear at street parties and the parade, such as shorts, t-shirts, flip-flops or sneakers. You can and should be creative with energetic face paint.
Stay in well-lit areas with people and police around during Rio's Carnival, especially at night. Ask locals where it's safe to go and which transportation is safe to use. Women should especially avoid remote areas. Consider letting your friends track you via an app if you plan to keep your phone with you.  It is easy to separate from each other in a crowd so be sure to let others know what your plan is and where you plan to be throughout the day and night.
We highly recommend having a general plan of where you will be throughout the day and an idea of when you will be back. Share these plans with those that you trust. These precautions will give you peace of mind and allow you to take in all the Rio Carnival's festivities.
keen on a carnival holiday? LET US HELP YOU.
REACH OUT TO US AT +603 6286 6288 OR
[email protected]
You may also be interested in these articles:
Situs Bandar Togel Online Terpercaya bisa anda akses langsung di TOTOCC, TOTOCC adalah situs bandar togel dengan pasaran togel terlengkap. Anda bisa bermain langsung dan melihat hasil langsung dari togel hari ini hanya di TOTOCC.COM.